Have you heard the big news? Batman has only gone and proposed to Catwoman, his on-again-off-again crush and enemy. The shock proposal was revealed this week in Bruce Wayne's latest comic book caper Batman #24. Pretty major, right? Catwoman is yet to deliver an answer, but we've put ourselves in her paws and had a think about why Batman wouldn't exactly be the best guy to settle to down with. Catwoman, if you're reading this over a saucer of milk and bag of Dreamies, please bear the below reasons why Batman would be a shit husband.
He's a very reckless man.
He drives past the speed limit, so he's bound to get lots of tickets.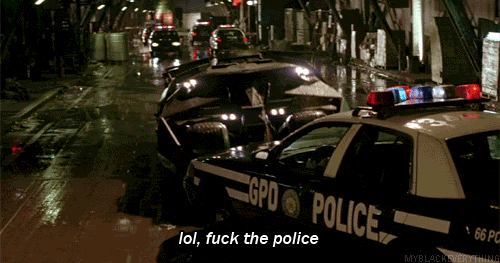 And to be honest, with an outrageous car like the Batmobile he's got to be compensating for something.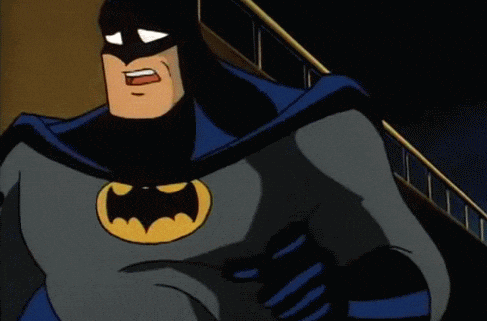 He always has to bloody get involved doesn't he, he can't just have a quiet night in.
He's probably a Tory, being rich and all.
Discover & Share this Bruce Wayne GIF with everyone you know. GIPHY is how you search, share, discover, and create GIFs.
What's up with that mask?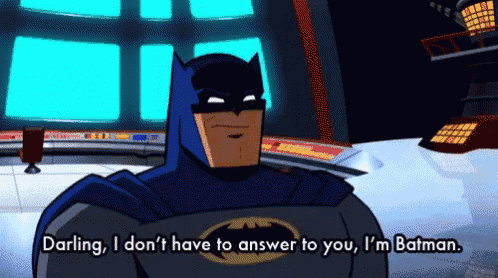 He creeps out all night, every night.
He's got the ultimate man cave. Super cringe.
He might be Ben Affleck.
He's already in a co-dependent relationship with a murderous clown.
Would only ever do a dark wash.
Would steal your tights.
You'd have to live with a 70-year-old man.
All the women in his life die.
Looks like he enjoys rubbish industrial German techno a bit too much.
Doesn't really seem to have a sense of humour.
He's got way too many issues.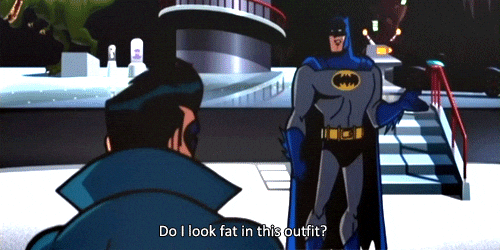 Robin is actually much fitter.
Marriage is a tool of the patriarchy which continues to assist in the senseless subjugation of women.
Don't say we didn't warn you, Catwoman.