Make your day more excellent with these 'Wayne's World' quotes
"We're not worthy!"
Wayne's World just turned 25. This is excellent news. So excellent, in fact, that fans of the cult favourite decided to recreate one of the film's iconic scenes by breaking the synchronised headbanging world record. As you do.
This is what Wayne's World does to people. The fandom extends way beyond mere repeat viewings. Fans go crazy for the 1992 classic, and they tend to drop memorable quotes into casual conversation. It's one of the most quotable movies ever. So even if you've never seen the film or fallen in love with Wayne and Garth, you'll probably know these off by heart. Here are some of the best.
When Wayne kept it real
"What I'd really love is to do Wayne's World for a living. It might happen. Yeah, and monkeys might fly out of my butt!"
When Garth perfected the art of seduction
"Garth, I'm going to be frank."
"OK, can I still be Garth?"
When they stayed true to their principles
"Contract or no, I will not bow to any sponsor… Maybe I'm wrong on this one, but for me the beast doesn't include selling out."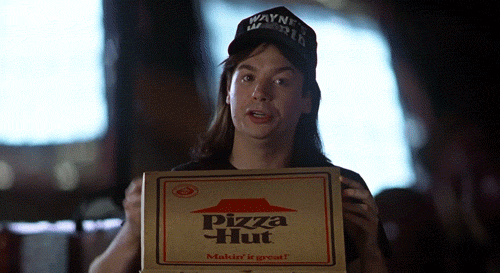 When Gareth became more than a sidekick
"OK… First I'll access the secret military spy satellite that's in a geosynchronous orbit over the Midwest. Then, I'll ID the limo by the vanity plate "MR. BIGGG" and get his approximate position. Then, I'll reposition the transmitter dish on the remote truck to 17.32 degrees east, hit WESTAR 4 over the Atlantic, bounce the signal down into the Azores, up to COMSAT 6, beam it back to SATCOM 2 transmitter number 137, and down on the dish on the back of Mr. Big's limo… It's almost too easy."
When Garth dished out some perfect life advice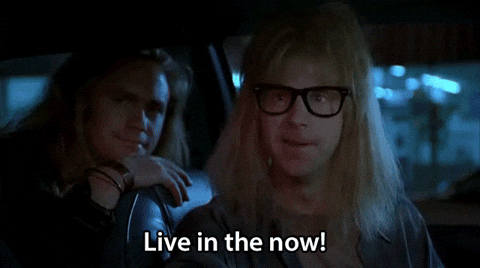 When they met Alice Cooper
"WE'RE NOT WORTHY! WE'RE NOT WORTHY!"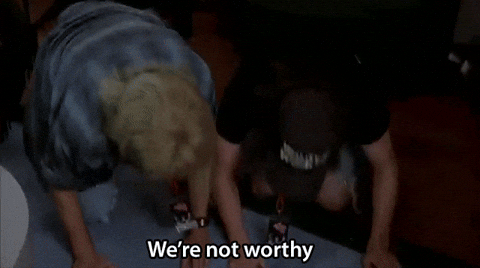 And when Alice Cooper stole the show
"Well, I'm a regular visitor here, but Milwaukee has certainly had its share of visitors. The French missionaries and explorers were coming here as early as the late 1600s to trade with the Native Americans."
"Actually it's pronounced Mil-ee-au-kay."
When Wayne delivered an important history lesson
"Garth, marriage is punishment for shoplifting in some countries."
When Wayne couldn't let out his inner Led Zep