The Year In Film – Part One
It's coming on Christmas, they're cutting down trees, putting up reindeers, singing songs of joy and peace. Which can mean only one thing. The most wonderful time of the year, list compiling time!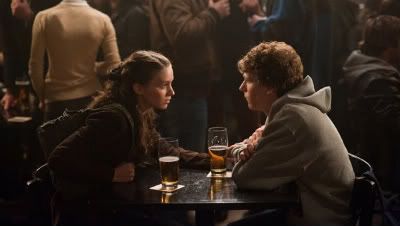 But instead of a standard top 10 movies, here's a look at the year of our Lord 2010 in film world, including scene of the year, best lines, much missed and film-worthy news.

Scene Of The Year
Kick Ass – Hit-Girl's entrance
Despite a few voices heralding Matthew Vaughn's incredibly enjoyable film as the end of civilization as we know it (Christopher Tookey we're looking at you), the majority of sane cinema goers knew it to be a guilty pleasure of Tarantino-sized proportions. The guiltiest pleasure of all was seeing lil' Chloe Moretz going loco on a room full of gangsters to the sound of the Banana Splits. Altogether now, NA-NA-NA, NA-NA-NA-NA, NA-NA-NA, NA-NA-NA-NA
Honourable mentions
Toy Story 3 – Trash Chute Trauma
After a tribute to The Great Escape, some Spanish Buzz and the scariest animated monkey since Chris Griffin looked in his closet, the anthropomorphic friends find themselves in the one place they always hoped they'd never be; the rubbish heap. Could this really be the end for Woody and the gang?

The Social Network – Zuckerberg is an Asshole
As opening sequences go, The Social Network's grabs you by the balls and refuses to let go. Kicking off with some scene-setting White Stripes, the first 5 minutes is simply a couple having an argument. What should be dull is riveting and complex, telling you exactly what you need to know about the youngest billionaire before his billions.
Quote of the Year
"Fuck Mini Babybells!" Four Lions.
It takes an enormous amount of skill to sum up a movie in a single line of dialogue without falling into the trap of obviousness. Even more difficult is making it drink-spittingly hilarious. So when Waj, the borderline mentally challenged but deeply passionate would-be-terrorist offers this gem of anti-consumerist nonsense, everything about the characters ill-advised goals and aims is perfectly encapsulated. And "Rubby dinghy rapids bro" as an analogy for the afterlife isn't half bad either.
Honourable mentions
"After we watch "The Bucket List," remember to cross "watch 'The Bucket List'" off our bucket list." Easy A
"If I were God, I would have made the world just so and no different. And so I have you… I have you." The Road
"Machete Don't Text" Machete
"You mustn't be afraid to dream a little bigger darling" Inception
Most Film-Worthy News
Chile Miners
When the news is normally nothing but an exercise in miserablism, the end result of the Chilean Miner's Rescue was a breath of fresh air tantamount to being able to see the sun for the first time in 69 days. As such Hollywood pounced on it within seconds. Every Latin American actor from Gael Garcia Bernal to Javier Bardem to Cheech Marin. Get Chong involved and we're got a movie. That or Harold And Kumar Go To San Jose.
NME Newsletter
Sign up for the newsletter
UK Election
As far as politics as entertainment goes, May 2010 was better than Strictly Get My X-Talent Dining With Dinosaurs. Back in the two weeks of post-election madness, TV news was drama of the highest calibre well worthy of a big screen Peter Morgan docu-drama. As for casting, how about, a Dreamworks-style Shrek creature for Gordon, a soulless ILM robot creation for Cameron and Adam Woodyatt (aka Ian Beale) as Nick Clegg. Or is that unfair to Adam?
Cat In a Bin
If 24 the movie ever does go ahead here's the pitch. Mad bitch puts cat in bin. Jack Bauer has eight hours to find her. Wait, the maths isn't quite right there. We need three mad bitches and three cats…
Most Missed
Dennis Hopper
As iconic as the Harley Davidson he mounted in Easy Rider, Hopper's legacy will live long after his untimely death. Apocalypse Now, Blue Velvet, Speed – Hopper played batshit crazy like no-one else. Damn good painter too.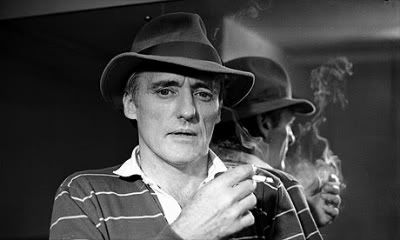 Tony Curtis
Some Like It Hot, Spartacus, The Sweet Smell Of Success, The Defiant Ones. Sometimes a man's films speak for themselves.
Leslie Nielsen
Probably the most celebrated fatality of the year in as far as, the day of The Naked Gun's star's death was awash with celebration of a man's life. That he could still make us chuckle from beyond the grave is as high praise as possible.
Irvin Kershner
Me: I love The Empire Strikes Back.
The Late Irvin Kershner: I know.
Best Internet Finds
Ian McKellen is The Fresh Prince
http://www.youtube.com/watch?v=V1HSNV9y25A
If you're looking for a present for a film fan this Christmas you could do a lot worse than Pixar animator Josh Cooley's childlike take on your favourite films. Buy it here. Here's a taster.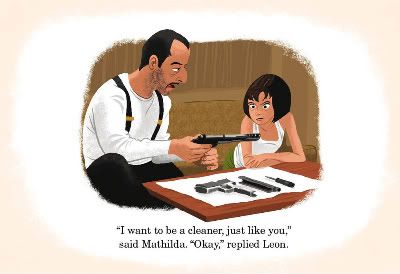 Check back next week for more of the Alternative Review of 2010, including Best Breakout, Posters, Characters and reasons why 2011 will be better…