Whether he is "dressed in black from head to toe'" or simply strutting onstage bare-chested with 'Love Me' sprawled in black eyeliner, Matty Healy always seems to make an expression of his current thoughts or feeling through his outfits. What better way to show the world your love for The 1975 than to grab some iconic t-shirts from the NME Merch Store.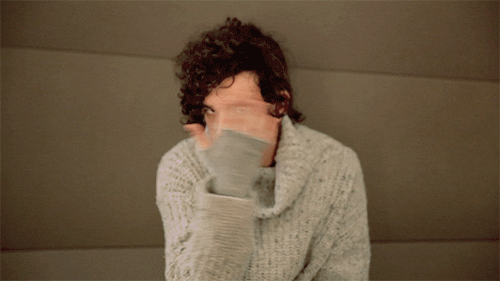 The 1975 Original Logo T-Shirt – Buy Now
Featuring the band's original logo design, this t-shirt has the potential to form a staple piece in an all-black wardrobe, complementing many outfit options- especially with black black skinny jeans. Not investing in this piece may tear your 'Heart Out'.
The 1975 Ugh Men's T-Shirt – Buy Now
You've had a 'Change of Heart' and decided a bit of colour is necessary. This 'Ugh' t-shirt may be on a black colourway, but the motif features the classic, almost millennial pink, neon lights from their second album: 'I Like It When You Sleep, For You Are So Beautiful Yet So Unaware Of It'.
The 1975 She's American T-Shirt – Buy Now
If you are 'socially relevant' and think The 1975 have 'got to fix their teeth', this t-shirt is perfect for you. Sticking with the colour scheme from the second album, this t-shirt will have you dreaming of a 'big town' in America, while keeping your cultural differences at bay.
The 1975 Fuck That Get Money T-Shirt – Buy Now
This, er, subtle t-shirt is one for true fans – as they'll recognise the lyrics.
Visit the NME Merch Store to shop our entire range of music, film and TV merch.
Words: Tshequa Williams