Who doesn't love a good conspiracy theory? Man never landed on the moon. Elvis is alive and well and working in a branch of Safeways in Waikiki. Louis from One Direction's baby doesn't exist.
Oh, and all of Massive Attack have actually be leading double lives as shady street artist and cultural provocateur Banksy.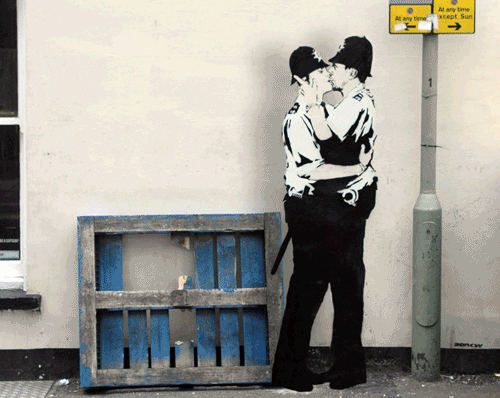 Well, that's the case according to a Scottish investigative journalist by the name of Craig Williams. After studying the whereabouts of Banksy's murals and linking them up with Massive Attack live shows that happened at the same time, in the same cities, Williams has come to the conclusion that Massive Attack and Banksy are one and the same – helmed by Robert Del Naja aka 3D – who first emerged as a graffiti artist in Bristol in the 1980s. Sound familiar? Read Williams' fascinating report here.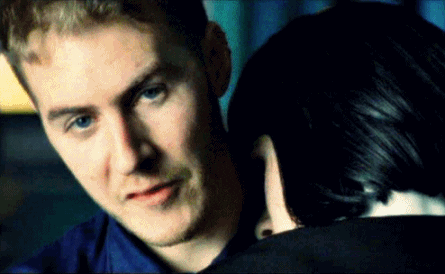 Not convinced? Here's the best bits of Williams' 'massive' evidence.
-Banksy has often spoken of his 'friendship' with 3D and said he has been a big influence on his work.
-3D appeared in the Banksy film Exit Through The Gift Shop to discuss their relationship in Bristol's 1980s graffiti scene.
-In March 2003 Massive Attack played in Melbourne. Banksy's mural in the city appeared at the same time.
-One of Banksy's first European murals appeared in Naples in August 2004. A second piece appeared in 2010, but was painted over. Massive Attack's 3D is a huge fan of the city's football team, Napoli. He has spoken about attending a game there in September 2004.
-In August 2005 nine Banksy pieces appeared on the Palestinian Wall. Massive Attack's 3D has been a longtime vocal supporter of Palestinian issues.
-Massive Attack played Los Angeles on September 24 2006. A Banksy exhibition was held in LA September 15-17.
-A number of Banksy pieces were found in Mali in 2007. 3D visited Mali the same year as part of Damon Albarn's Africa Express project.
-In August 2008 Banksy painted three murals in New Orleans to commemorate the third anniversary of Hurricane Katrina. The New Orleans documentary Trouble The Water – for which Massive Attack's 3D worked on the soundtrack – held its premiere in the city the same week.
-Six Banksy murals in San Francisco were found on May 1, 2010. Massive Attack played in the city on April 25 and 27.
-Massive Attack played in Toronto on May 7 and 9, 2010. Three new Banksy pieces were found in the Canadian city on May 9.
-A new Banksy was found in Boston on May 12, 2010. The band played the city on May 13.
-Banksy's October 2013 New York residency just so happened to coincide with Massive Attack's September 28 – October 4 live residency in the city.
-Banksy wrote the intro to 2015 book 3D & the Art of Massive Attack.
-In September 2015 Massive Attack cancelled a show at Banksy's Dismaland. The event was a masked ball in which attendees were asked to wear masks so Banksy could attend anonymously.
-Banksy's work has featured on all of Massive Attack's record sleeves to date.
To quote Williams: "Perhaps the assertion then that Banksy is just one person is wide of the mark, instead being a group who have, over the years, followed Massive Attack around and painted walls at their leisure. And perhaps, at the head of such a group we have Del Naja. A multi disciplined artist in front of one the seminal groups in recent British music history, doubling up as the planet's most revered street artist. Now that would be cool."