As far as exploding the Internet goes, you can't do much better than Leonardo DiCaprio as a subject. The six-time Oscar-nominated actor has been cropping up all over the place recently in some of the most entertaining memes and GIFs the web has to offer.
For starters, there was his weird reaction to Lady Gaga brushing against him at the Golden Globes, and then there's his slow morph into grizzly charmer Jack Nicholson. We've rounded up the best online Leo tidbits we could find and put them all here in this blog. Enjoy.
A week in the life of Leo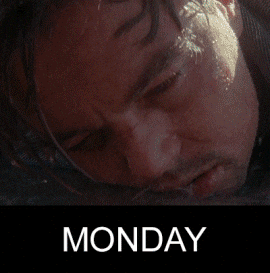 We admit, the start of the week can be tough. But however bad your two-day hangover is, it's not as tough as having your leg ripped apart by a bear before crawling halfway across North America in an icy blizzard. Leo just knows.
"Draw me like one of your French girls, Jack"
Can you guess which ones Leo Dicaprio and which ones Jack Nicholson? pic.twitter.com/UZrUewxHGt

— RantLifestyle (@RantLifestyle) August 22, 2015
We've been watching this one closely for a while. Lately, Leo seems to be on a one-way journey to 'sleazy-old-timer-ville', more and more closely resembling original lothario Jack Nicholson. Look. Just look!
Dude, where's my car?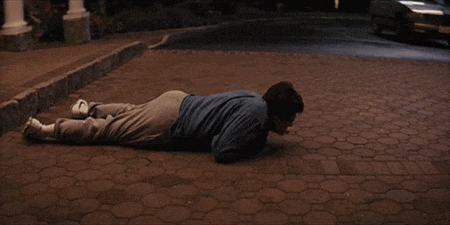 Next up is our favourite scene from latest Scorsese-DiCaprio collaboration 'The Wolf Of Wall Street'. Financial swindler Jordan Belfort emerges into the street more spangled on a cocktail of narcotics than even Pete Doherty could imagine. He then proceeds to attempt to get into his car and drive home. As you can see, it doesn't end well. What a metaphor for life eh?
Leo goes Gaga over Lady
This is the Big Kahuna of all DiCaprio GIFs. Causing the Internet to implode for a good few hours was ol' Babyface's startled reaction to popstar Lady Gaga as she brushed passed him at the Golden Globes. Later trapped by a savvy reporter Leo tried to explain – "I just didn't know what was passing me — that's all!"
That "what" has a name sonny, and we doubt she's particularly pleased with you right now…
Suspicious minds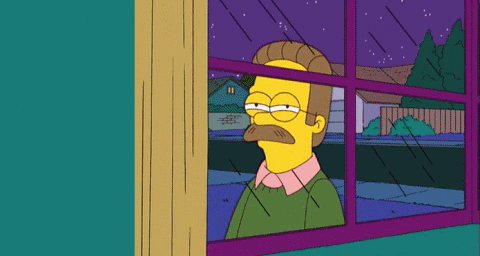 What's better than a hilarious DiCaprio GIF? A hilarious DiCaprio GIF with The Simpsons in it that's what.
Golden Years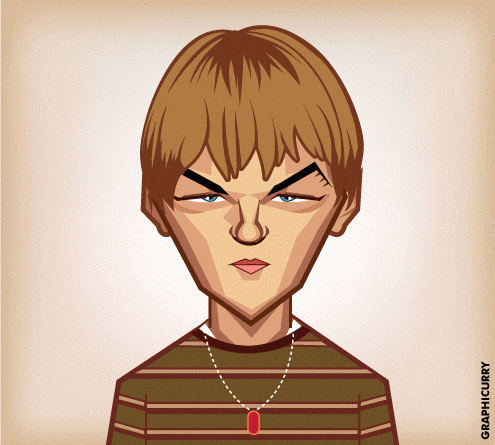 Old Leo's not had a bad career so far, has he? Just look at this creative compilation of his most famous roles. They're all here, from his Oscar-nominated coming out party opposite Johnny Depp in 'What's Eating Gilbert Grape' to his latest punishing stint in 'The Revenant'.
The changing face of Leo

Is that really the same person?! Leo's changed a lot in his 20 years on the big screen, but he'll always be the same fresh-faced kid from California to us. However much he looks like wacky Jack…
Catch Me If You Can
Los memes ya le dieron el Oscar a DiCaprio por The #Revenant https://t.co/Y8lTnxVxWd pic.twitter.com/LKveqjeXOE

— Geceka (@gecekamag) January 22, 2016
Despite being nominated five times since 1994, Leo's never quite made it up to the Oscars podium at speech time. Still, he's widely expected to end that dry run this month when the 88th Academy Awards roll into town. Then, maybe, the storm of GIF-induced pain will finally end.
Put on your dancin' shoes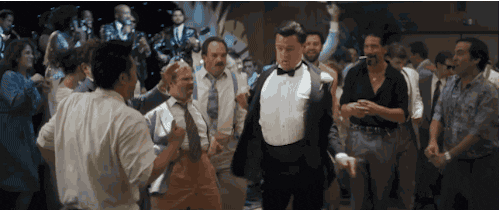 If it wasn't enough that he's the most acclaimed actor of his generation and the snappiest dresser around, DiCaprio's also got serious moves! Check out the outrageous shapes he threw in 'The Wolf Of Wall Street'. Then start taking notes pronto.
Thanks for the memories D-Cap. How do you do it?