A teaser for the new Batman V Superman: Dawn Of Justice appeared online this week, ahead of a full trailer to come on Thursday. The film, which pits Ben Affleck's Caped Crusader against Henry Cavill's Man Of Steel, is released on March 25 next year
Marvel and their cinematic universe, now 12 films in, have left rival DC some way behind in the franchise-building stakes, but March's Batman and Superman head-to-head, followed by Suicide Squad in August, mark the studio's attempts to get a DC world off the ground, with the films pointing to the first of two Justice League films in 2017. The Justice League will essentially be DC's answer to The Avengers, and since first appearing in 1960, has featured Superman, Batman, The Flash, Wonder Woman, Green Lantern, Aquaman, Hawk Girl, Cyborg, Martian Manhunter, The Atom and Shazam, the latter due for his own standalone film starring Dwayne 'The Rock' Johnson as villain Black Adam in 2019.
Let's ignore all that for now, as well as just how preposterous the idea of a teaser for a trailer is, and get straight into what we know about Batman V Superman: Dawn Of Justice.
BATMAN AND SUPERMAN MIGHT NOT STAY ENEMIES FOR LONG
If you've seen Henry Cavill's first outing as Superman, Man Of Steel, you'll have witnessed the (extremely boring) city levelling scrap with General Zod that seems to take up the entire final third of the film. It seems Ben Affleck's Batman saw that film too, or was in Metropolis when it happened, and he's angry. Rather than sharing the opinion of many people on earth who think Kal-El is a force for good, Batman, along with a growing number of people including Lois Lane, believes the Man Of Steel is too powerful and should be treated as an alien threat.
The film's official synopsis reads as follows: "Fearing the actions of a god-like superhero left unchecked, Gotham City's own formidable, forceful vigilante takes on Metropolis's most revered, modern-day saviour, while the world wrestles with what sort of hero it really needs," although that battle won't be the entire film, with the pair likely to team up – this is the dawn of the Justice League remember – when a new threat emerges. That threat is likely to come in the shape of Jesse Eisenberg's Lex Luthor, a seriously manipulative character who reportedly has Superman and a senator wrapped around his finger. For more clues, read Frank Miller's The Dark Knight Returns, originally published in 1986 and already an influence on The Dark Knight Rises and regularly voted among the best comic books ever. The four-part series sees a 55-year-old Bruce Wayne return to crime-fighting after a lengthy absence, helped by a 13-year-old Robin, Carrie Kelley. Director Zack Snyder says the film will explore that storyline, but from Superman's point of view rather than Batman's. This was, after all, originally meant to be a straight-up sequel to Man Of Steel before becoming the kick-off point for the Justice League.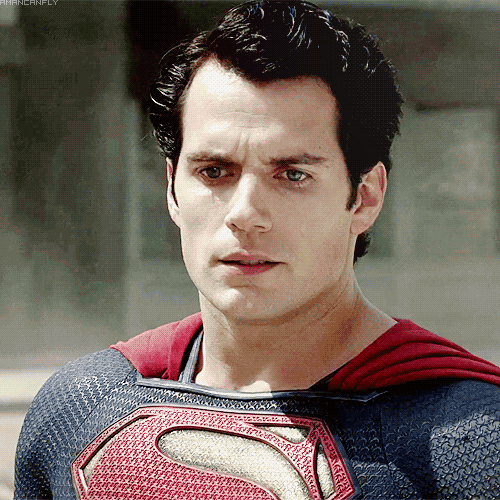 THERE'S A HEAVY-HITTING CAST
Alongside Affleck and Cavill, we'll also see several actors already known to the DC universe, such as Amy Adams, Diane Lane, Christina Wren and Laurence Fishburne, who'll return to respectively play Lois Lane, Martha Kent, Major Carrie Farris and Perry White. Newcomers include the aforementioned Eisenberg, expected to play a Steve Jobs-esque Luthor, Gal Gadot, Jason 'Khal Drogo' Momoa, Ezra Miller and Ray Fisher as future Justice League members Wonder Woman, Aquaman, The Flash and Cyborg, Jeffrey Dean Morgan as Thomas Wayne, Holly Hunter as Senator Finch, head of a committee investigating Superman's battle with Zod, Jeremy Irons as Alfred, Tao Okamoto as Luthor's bodyguard Mercy Graves and Jena Malone, Callan Mulvey, Scoot McNairy and Bailey Chase in unconfirmed roles, although it's heavily rumoured Malone will be playing Carrie Kelley and therefore be the first Robin on-screen since Chris O'Donnell played the sidekick in 1997's risible Batman & Robin.
WONDER WOMAN IS IN IT
While there are plenty of female characters in comic books, the films have been a bit slower on the uptake, with neither Marvel nor DC so far producing a female-led superhero movie. Wonder Woman, will, however, appear in Dawn Of Justice, played by Gal Gadot, best known for appearing in the fifth and sixth Fast & Furious films. It's the first of three films the Israeli actor has signed up for, the second being Wonder Woman's standalone movie and the third being the first part of the full Justice League movie, both due in 2017. It's hard not to imagine her also returning for the second Justice League instalment scheduled for 2019. Given Wonder Woman, or Princess Diana of Themyscira, to address her correctly, first appeared in 1941, had her own TV show in the 1970s, and that several attempts have been made to get a film or rebooted series off the ground since then, it's about time she came back to the screen. There are plenty of fans eager to see what Zack Snyder does with the character, and for a brief moment there were some discouraging rumours circulating about this version of the character and her origins. Nevertheless, the film's producer Charles Roven cleared up speculation saying that Wonder Woman will indeed be a "goddess," the daughter of Hippolyta and Zeus, in line with the character biography ever since DC rebooted her in 2011. Roven added Princess Diana will be hundreds of years old by the time Dawn Of Justice begins.
LEX LUTHOR WILL BE UP TO HIS OLD TRICKS
It could be that Lex Luthor is the film's only villain, although possessing no superpowers of his own, he wouldn't last long against Batman, let alone Superman. Luthor is something of a genius, and more often than not had someone else do his dirty work for him. That could come in the shape of Doomsday. Michael Shannon, who played General Zod in Man Of Steel, features among the cast list. It could, of course, just be there due to flashback sequences of Superman's epic battle with him, but it would be far more interesting if his inclusion signalled the appearance of Doomsday, the only character in the comics to kill Superman in a fight. Shannon himself hinted at this outcome in an interview back in August when he said he'd struggled to open doors on set because his character had big flippers instead of hands. The second Dawn Of Justice trailer featured a bodybag containing Zod's body, and according to leaked reports from the set, the storyline will involve Batman discovering, while breaking into a government facility to steal some kryptonite to use against Superman, that Lex Luthor has obtained that bodybag and its contents. That could mean in this version of the story, Luthor is the one to create Doomsday. Batman looking for kryptonite also points to him using the kryptonite ring he wields in the comics and Justice League animated series, something he calls his 'insurance policy'. It certainly makes sense when you think of the scene from the first trailer in which Batman asks "Do you bleed? You will."
DIRECTOR ZACK SNYDER HAS FORM
Zack Snyder made feature film directorial debut with 2004's Dawn Of The Dead remake. His career since then hasn't always been touched with greatness. He may have made 300, but he also made its sequel, Rise Of An Empire. The Watchmen had its moments, but Sucker Punch is truly awful. Warner Brothers clearly have a lot of faith in him, however. Not only did he direct Man Of Steel, he's also in charge of Dawn Of Justice and the two Justice League Films while also producing Wonder Woman's solo movie and Suicide Squad. Filming began in May 2014 and finished in December, and took place in Detroit, Michigan and Chicago, Illinois.