The wait for Gilmore Girls to finally return is nearly over. After nine years, the cult US TV show is on its way back for a bunch of new episodes entitled Gilmore Girls: A Year In The Life. Expect fast-talking, lots of coffee, pop culture references, junk food and the return of the best mother-daughter duo in TV history.
When will it air?
All four new episodes (each titled after the four seasons) will be available on Netflix from 7am GMT on November 25.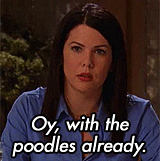 Who's returning from the original series?
All the key characters will be returning and will be played by the actors that portrayed them first time round. There is only one really notable omission in the late Richard Gilmore, Lorelai's father, who was played by Edward Herrmann. Herrmann passed away in 2014.
The Gilmores
Lorelai Gilmore (Lauren Graham)
Rory Gilmore (Alexis Bledel)
Emily Gilmore (Kelly Bishop)
Lorelai's current and former lovers
Luke Danes, diner owner who ended the seventh series by reuniting with Lorelai (Scott Paterson)
Christopher Hayden, Rory's father and Lorelai's childhood sweetheart (David Sutcliffe)
Jason 'Digger' Stiles, son of a former business associate of Richard who Lorelai dated secretly for a while (Chris Eigeman)
Rory's former (and possibly current?) lovers
Dean Forester, Rory's first boyfriend who she had an affair with when he married someone else years later (Jared Padalecki)
Jess Mariano, Luke's nephew and bad boy turned published writer (Milo Ventimiglia)
Logan Huntzberger, son of newspaper tycoon Mitcham Huntzberger who proposed to Rory at her graduation party (Matt Czuchry)
The characters of Star's Hollow
Sookie St. James, Lorelai's business partner and chef at The Dragonfly Inn (Melissa McCarthy)
Michel Gerard, moody French concierge at The Dragonfly Inn (Yanic Truesdale)
Lane Kim, Hep Alien drummer and Rory's best friend (Keiko Agena)
Kirk Gleason, the man who has held every job in town (Sean Gunn)
Babette Dell, Lorelai's neighbour and one of the town's premier busybodies (Sally Struthers)
Miss Patty, local dance teacher and Babette's partner in gossip (Liz Torres)
Morey Dell, Babette's husband and jazz-lover (Ted Rooney)
Taylor Doose, proprietor of Doose's Market and town selectman (Michael Winters)
Gypsy, local mechanic (Rose Abdoo)
Tom, local contractor (Biff Yeager)
Brian Fuller, Hep Alien bassist (John Cabrera)
Gil, Hep Alien guitarist (Sebastian Bach)
Zack Van Gerbig, Hep Alien frontman and Lane's husband (Todd Lowe)
Jackson Belleville, Sookie's husband and produce man (Jackson Douglas)
Mrs Kim, Lane's incredibly strict mother and antiques dealer (Emily Kuroda)
April Nardini, Luke's daughter by ex-girlfriend Anna and who he was unaware of until she was 12 (Vanessa Marano)
Caesar, the cook at Luke's Diner (Aris Alvarado)
Andrew, local bookstore owner (Mike Gandolfi)
Rory's former Yale classmates
Paris Geller, highly strung future doctor/lawyer who Rory went to high school with at Chilton too (Liza Weil)
Doyle McMaster, once editor of the Yale Daily News and Paris' boyfriend (Danny Strong)
Finn, member of The Life & Death Brigade (Tanc Sade)
Robert Grimaldi, member of The Life & Death Brigade (Nick Holmes)
Colin McCrae, member of The Life & Death Brigade (Alan Loayza)
How will Edward Herrmann's death be dealt with?
Herrmann's portrayal of Richard Gilmore was one of Gilmore Girls' many highlights. Since the actor's death, the show's creators decided not to draft in anyone else to pick up where he left off, but to pay tribute to him in the new storylines.
"It's safe to say that the death of Richard Gilmore, the death of Ed Herrmann, looms large over everything," creator Amy Sherman-Palladino told Entertainment Weekly of the new episodes. "Dealing with the death of Richard is going to impact all of them, because when somebody close to you dies your whole life comes into a weird focus for a minute. Like, what direction am I walking [in]?"
Scott Paterson also told the magazine: "[Herrmann's death] left a big void, but Amy honoured it beautifully. He's throughout… these stories. It's a wonderful homage to him as a person and to his character as well. It's nice to have him around."
Who's new to the show?
The most notable new addition is Mae Whitman who played Lauren Graham's daughter in Parenthood. It is as yet unconfirmed what role she will play, but TVLine reported earlier this year that she will have "a really fun (albeit small) moment with Graham that will delight Parenthood fans."
So excited 2 Finally announce RETURN of my bff @thelaurengraham 's show GIRLMORE GIRLS With this official cast pic! pic.twitter.com/a852uj8TBa

— mae whitman (@maebirdwing) January 29, 2016
Sherman-Palladino has recruited a couple of actors from her other show Bunheads. Sutton Foster and Bailey De Young will both appear in the new episodes, with the latter playing a character called Heidi.
Scandal's Dan Bucatinsky will make an appearance and is rumoured to play magazine editor Jim. Alex Kingston, Lisa Marie and Sofia Olivia Jellen are also confirmed to feature, with the last pair playing a mother and daughter.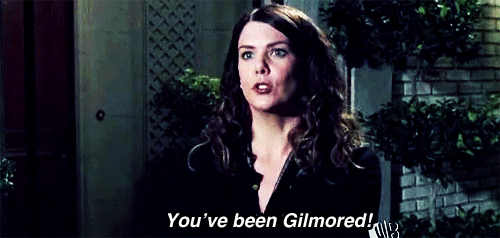 Who is writing and directing it?
Sherman-Palladino and her husband and fellow showrunner Daniel Palladino both left the show after season six because they couldn't agree terms on a new contract with network The CW. The seventh season was directed and written by a number of people, including David S. Rosenthal, Jamie Babbit and Jackson Douglas, who plays Jackson Belleville in the show. However, Sherman-Palladino and Palladino have bother returned for the new episodes.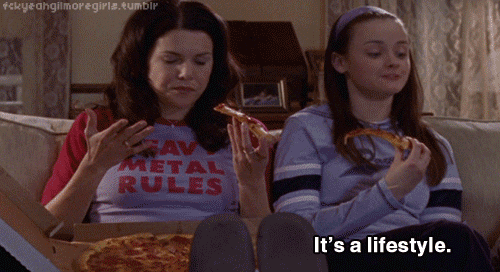 Are there any trailers out yet?
Yes – in the trailer currently doing the rounds, Lorelai and Rory sit at their kitchen table, drink coffee and make pop culture references just like you'd want them to.
https://www.youtube.com/watch?v=fTnU5MG5Edw
What are the final four words?
Sherman-Palladino has always said she knew exactly which four words would end Gilmore Girls' final episode and they're a mystery fans have been speculating over for years. It seems like we'll finally find out what they are in November. Right now, they're still anyone's guess, but Lauren Graham told TVLine those four words are actually an exchange, said between her and another character.