This month Adele will overcome her fear of festivals to headline the biggest one of them all; Glastonbury. Unlike old hands Muse and Coldplay, who also headline the Pyramid Stage at this year's festival, Adele has never played Glastonbury on this scale and the pressure is undeniably on. She's sure to pull a huge audience on the Saturday night, mainly fans but also those who want to say they were there in 2016 when Adele headlined Glastonbury. The question is, how can she make sure those floating voters don't go and get lost in Shangri-La or wander off to West Holts. Here are a few suggestions.
Be Funny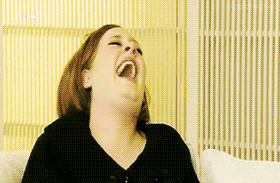 Adele, like Noel Gallagher, is a class of musician who may be wise to give their music away for free and start charging for their interviews. Honest, outspoken and hilarious; Adele's sheer force of personality comes through on stage too. A section of the '25' tour was dedicated to calling bullshit on the latest tabloid rumours and there's a reason her episode of Carpool Caraoke has over 100m views. There wouldn't be many complaints if Adele wants to come out and do an hour of chatting, belt out 'Rolling In The Deep' and drop the mic victoriously.
Get Some Guests Out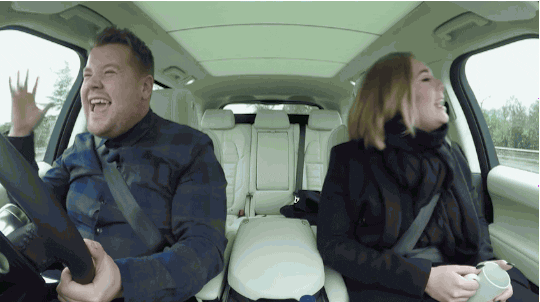 Once upon a time (2007) when Myspace was king Adele was supporting Jack Penate on tour. Let that information settle in and remember Adele's links to the indie scene that populates so many of Glastonbury's myriad of stages. Perhaps she could invite mates like The Maccabees to join her for a ready-made festival anthem? Failing that, Adele's outed herself as a fan of both Nicki Minaj and Stormzy this year. Is the world ready for a grime remix of 'Hello'? There's only one way to find out.
Remember She's Young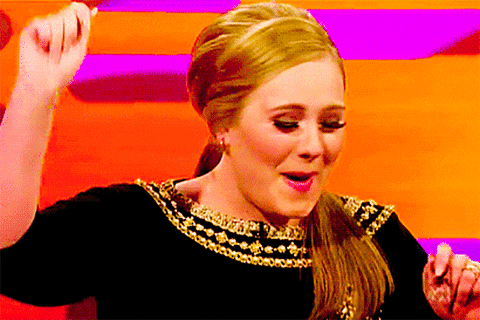 It's easy to forget but Adele is still only 28. She's younger than Rihanna, Katy Perry, Drake, Lana Del Rey and even Carly Rae Jepsen so Glastonbury is the perfect chance to cut loose and have some fun. That's not to suggest she should hit the Stone Circle and buy a job lot of balloons, but maybe Glastonbury 2016 is the moment Adele ditches (some of) the ballads and gets into the festival spirit.
Play The Hits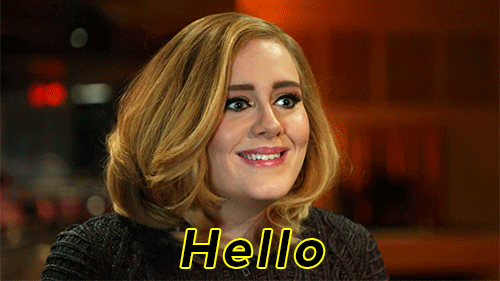 An obvious one but worth noting. It's not to say Adele can't do this on her own. Of course she can, she's one of the biggest acts on the planet and it's only right that she headlines the biggest festival, but the average Glastonbury go-er is going to know 'Rolling In The Deep' more than, say, '19' cut 'Cold Shoulder'. Keep the set tight and pack it with the sure fire tear-jerkers.
Be Different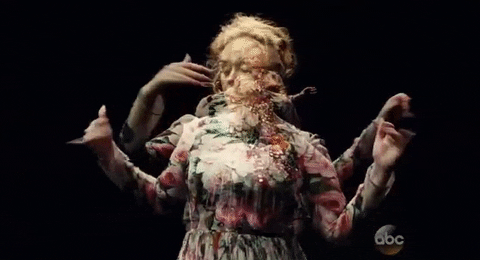 This one should be easy. It's not a great look when Adele, literally the biggest pop star Britain has produced in decades, represents diversity on a festival bill but here we are. Technically she's the first female headliner of Glastonbury since 2011 (Florence did it last year but only after Foo Fighters pulled out) and even with her ménage of mum-ballads, she still represents something of a change when compared to Muse and Coldplay; both of whom have their merits but have done this many times before. Simply by virtue of having xx chromosomes Adele will represent a rarity and she will surely embrace that. Never one to shy away from her opinions, expect Adele to set the world to rights from the main stage.
http://link.brightcove.com/services/player/bcpid12850839001?bckey=AQ~~,AAAAABumiUU~,CmZu1qzq0Nydx8DqfQUoDJv2_kpwyWWq&bctid=4985083734001