The MTV VMAs have never taken themselves too seriously. It's where Kanye v Taylor began, where Miley Cyrus twerked on Robin Thicke, where Gaga wore her meat dress and where Madonna and Britney shared that onstage kiss. This year's ceremony was fairly well-behaved by comparison, but it still gave us its share of unmissable moments.
1. Chance The Rapper dancing to Future
Lil Chano had a great time watching Future's 'Fuck Up Some Commas' performance: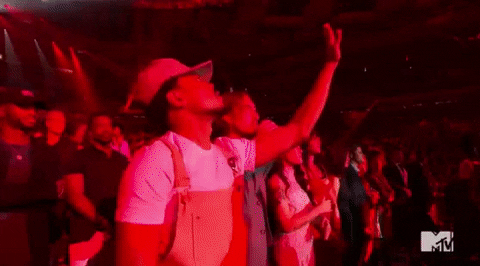 2. Ariana Grande leading a spin class
This was for 'Side To Side', a track featuring Nicki Minaj. Censored from the live broadcast was part of Minaj's rap: the phrase 'dick bicycle'. Yeah.
Later on Nicki Minaj joined her onstage. At the end of the show they did this with their dancers: probably the raunchiest thing that happened in the whole show.
http://giphy.com/gifs/HLOxmQcFHSPKM
3. Britney and G-Eazy playing a game of Stuck in the Mud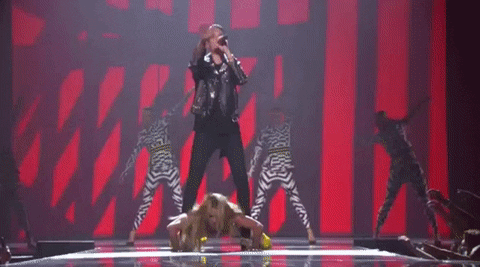 Nah, they were singing her new song 'Make Me…'. Britney received a bit of criticism for lip-syncing, but that's just kind of her thing, isn't it?
4. Drake saying he was in love with Rihanna
This is while he was presenting her with the Video Vanguard Award, which Kanye West received last year from Taylor Swift. Quite a different vibe there this year.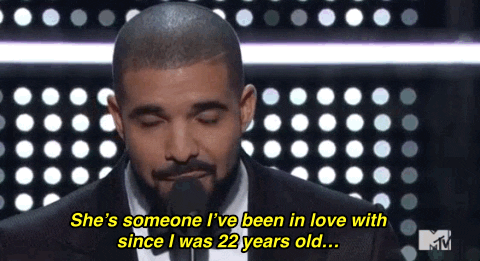 5. Rihanna rolling her eyes at Drake's declaration of love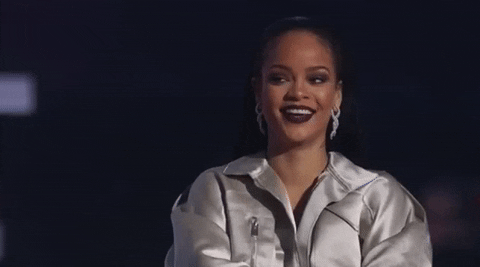 Drake later leaned in for a kiss that wasn't entirely reciprocated.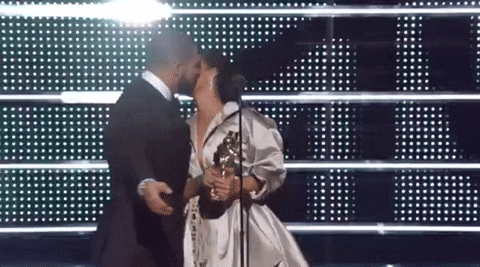 6. Kanye being the old and new Kanye all at once
Introducing his video for 'Fade', Kanye made a shout-out to his ex, Amber Rose, said 'bro' a whole load of times, and as always, cited his role models: Walt Disney, Steve Jobs… and himself, Kanye West.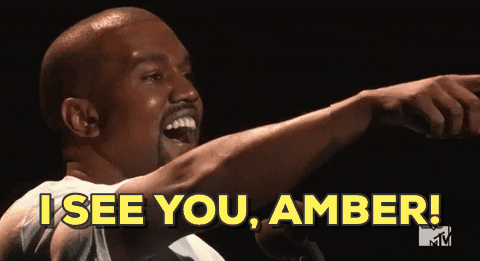 7. Jimmy Fallon being controversial
Jimmy Fallon made fun of Ryan Lochte's Olympics robbery story by coming onstage in character as Lochte and making several dubious claims about his involvement in every one of the Video of the Year nominees. Lochte's US rival Michael Phelps seemed to enjoy it, whereas Ariana Grande looked a bit shocked.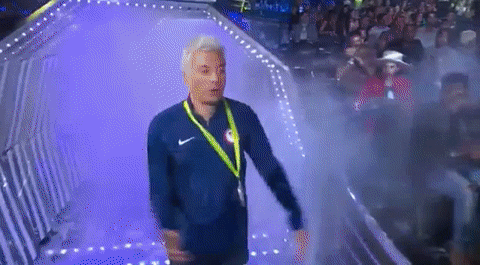 8. Beyoncé
Just Beyoncé, yeah. At the bottom of this section you can watch the entire performance – go on – but if you're short on time, you can just look at some key GIFs from this most GIF-able of performances. It's a 15-minute medley of songs from her visual album 'Lemonade', including fire, political ferocity, and the bit from the 'Hold Up' video where she bashes the camera with her baseball bat (the bat is called Hot Sauce, btw).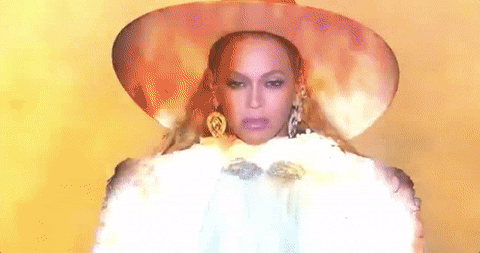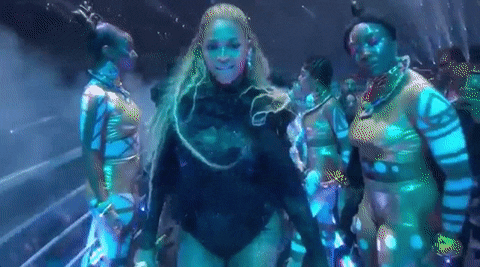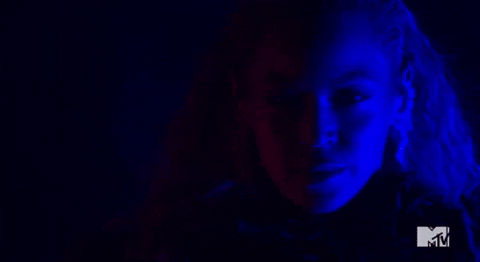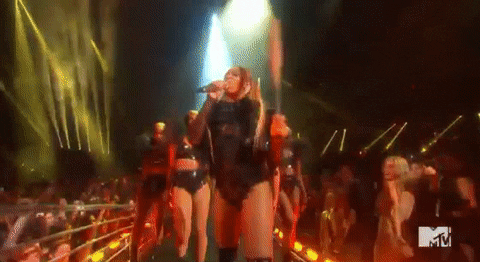 And she closes on the symbol for WOMAN. #Beyonce #VMAs pic.twitter.com/3DVAlKQKYp

— Elaine L. (@LaineyGossip) August 29, 2016
9. Rihanna's transformations
Ri-Ri did not one, not two or three, but four separate performances. These were medleys of her songs, and she wore different stuff for each segment, documented lovingly for you below: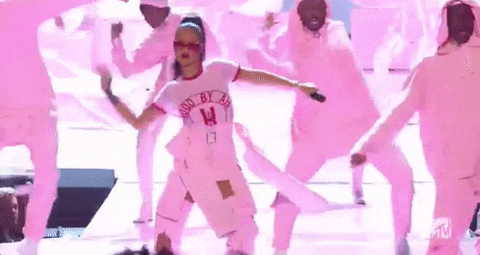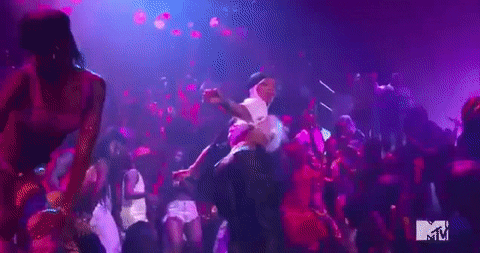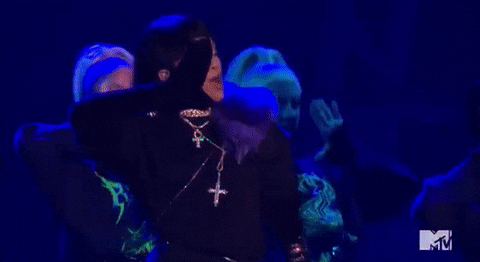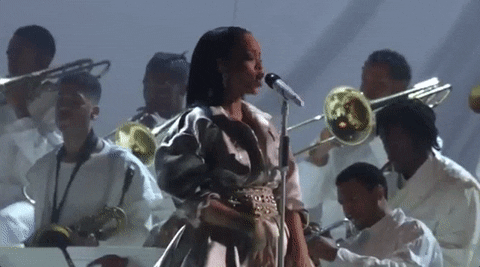 10. Chance & Beyoncé
In what's probably the best GIF of the night, Beyoncé freaked out Chance The Rapper during an interview. His reaction was priceless.