Take Off Your Pants And Jacket is a witticism worthy of Oscar Wilde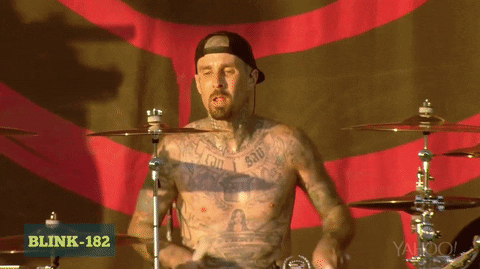 Once you got the gag, everything changed. Also: the 2001 album remains Blink-182's best. Discuss.
Long chino shorts were for all year round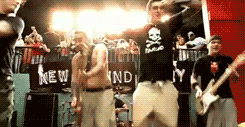 And, yeah, guilty, they always looked really fucking cool. New Found Glory were key proponents of this undying trend. They called their music "easycore", which makes sense when you see they were men who wore shorts they could remove without taking off their shoes.
The video for My Chemical Romance's 'I'm Not Okay (I Promise)' is better than most films.
https://www.youtube.com/watch?v=qRFhNZNu_xw
Eat it, Steven Spielberg.
The rap from Sum 41's "Fat Lip' remains an all-time classic
And you could definitely recite it by heart. Big shouts to the elderly dude in the tank top dancing about in the video. Mad love, and respect.
American Hi-Fi had one good song
Man, though, what a song. "Her boyfriend / He don't know / Anything about her." We bet the low-life boyfriend from American Hard-Fi's 'Flavor Of The Weak' and the low-life boyfriend from Wheatus' 'Teenage Dirtbag were really good mates, the absolute bad buggers.
Green Day's 'Warning' was totally underrated
http://giphy.com/gifs/9ObjRdZoSnf9K
The received wisdom is that Billie Joe and co. lost it a bit with 2000's 'Warning' and then pulled it back round with 2004's pop-punk classic 'American Idiot'. The people who tell you this are not evil, they're not bad, they're not quite people with no souls – but they are deeply, deeply mistaken. Have these people never heard 'Minority'?
Soco Amaretto Lime sounded like the classiest, most exotic drink ever
https://www.youtube.com/watch?v=3LE1Bd_wX1M
Why else would Brand New have named a song after it? But then, oh dear, you stole the ingredients from your parents' liquor cabinet and realised it tastes like Corona and lime after it's passed through all four of a cow's stomachs.
'The Middle' by Jimmy Eat World is literally the best song of all time
And that's all there is to say about that.
Writing "Self Made" on your knuckles was the best way to pledge allegiance to Good Charlotte
To be honest, it was only the really gnarly kids at school who did this, swaddled in massive Good Charlotte hoodies, coveting Dirty Sanchez DVDs, their lobe piercings the size of potholes and their hair resolutely unwashed. They were a little bit pop-punk, a little bit nu-metal, a little bit The Rasmus. Part of us feared the gnarly kids, and part of us wanted to be them.
It's impossible to listen to 'The Ballad' by Millencolin without weeping
A song about a poor little dude who couldn't get a date to the Prom, so hung out with his mum instead. No idea why he didn't put on an ill-fitting suit, get high with his equally lame mates and go anyway, like the rest of us did, but there you go.
The only thing that made The OC even better was when they had All American Rejects on the soundtrack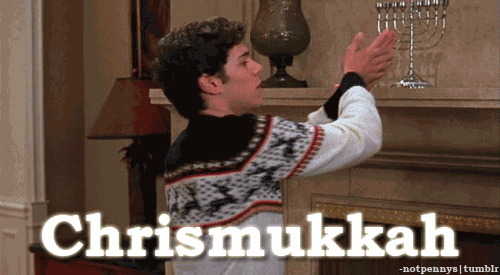 In the pop-punk era, every day was Chrismukkah.