Reading & Leeds Festivals – the annual knees-up for the most ardent rock, indie, grime and dance fans – will kick off on Thursday as fans descend on the two sites. We know there's going to be some ace bands there (take a look at the full lineup here) but what's the ever temperamental British weather going to be doing for you at both sites?
Reading
Though the south is currently in some kind of delicious heatwave, Thursday will see the prospect of heavy showers and perhaps even the odd thunderstorm as you stick your tents up. Friday is looking far better though, with the Met Office predicting highs of 23° throughout the afternoon with relatively little wind and the odd cloud. Saturday looks set to be a cloudy one, but temperatures will creep into the mid-20s as you prepare to lock your spot in for Red Hot Chili Peppers. There could even be a spot of rain between 7pm-9pm. Sunday will see similar temperatures and a few dark threatening clouds, but will also be the windiest day of the festival, so make sure your tent is properly pegged down – otherwise you could return from the Biffy Clyro/Fall Out Boy to find your tent is MIA.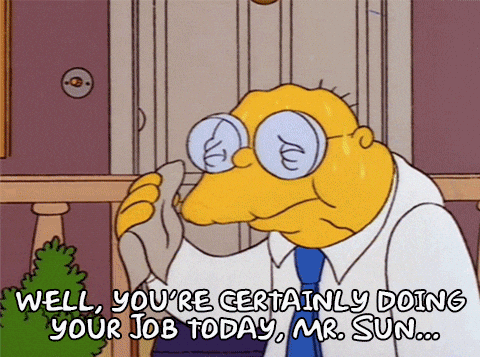 Read more: Reading & Leeds Festival Lineup 2016: Everything You Need To Know
Leeds
On Thursday it looks like it's going to be a wet one for the festival's northern leg. Heavy rain is expected as campers arrive at 9/10am. There'll be a brief stoppage, hopefully about mid-morning, but the rain should resume around lunchtime and stick around for the entire day before easing around 8pm. Friday looks like it could remain dry with temperatures of about 19° and just a little bit of wind. Despite the warm temperatures of 18° on Saturday, there's a good chance of heavy rainfall at some point in the late afternoon. The rain should clear by Sunday morning, but will remain quite humid throughout the day with dark clouds looming over the site, so pack your poncho.