Ron Swanson is, perhaps, one of the United States' greatest comedy exports, if not one of its greatest ever men. The co-star of Parks & Recreation was a straight-talking, beef-eating, all-American moustached dude who provided us with a boatload of amazing quips during the show's six-year run.
He touched on just about everything from Star Wars to capitalism, as well as giving valuable advice about friendship, food and breakfast.
Here are some gems from Ron Swanson's endless stream of wisdom, putdowns and snapbacks.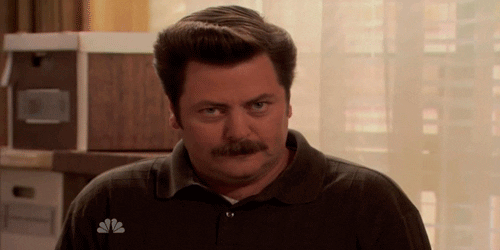 On drinking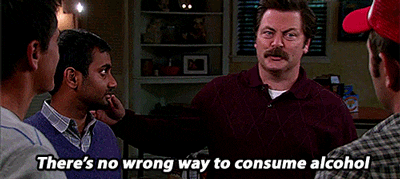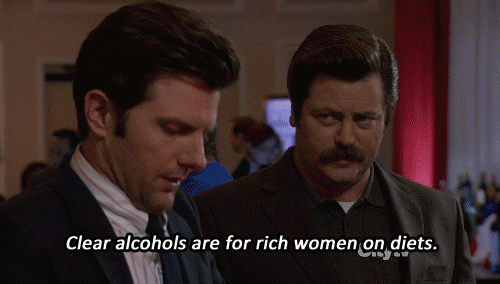 On American history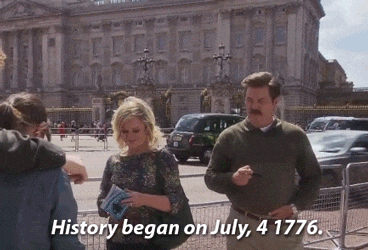 On Star Wars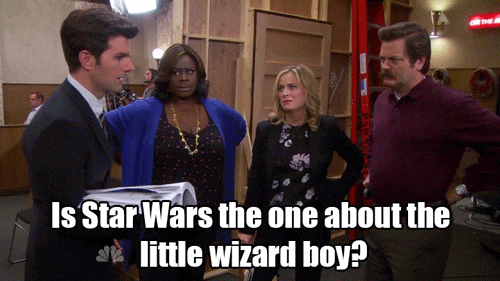 On utilising objects efficiently and dangerously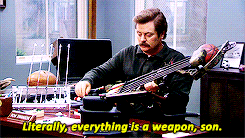 On appropriate portion sizes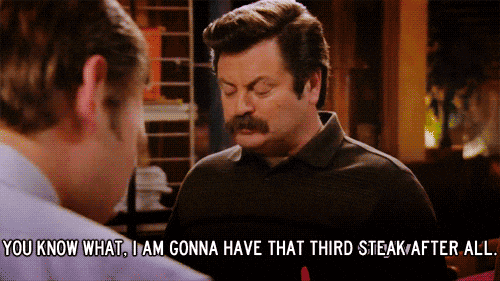 On partying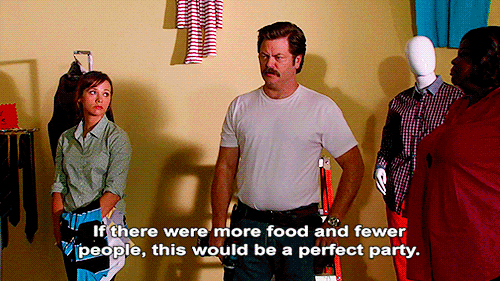 On friendship (or lack of)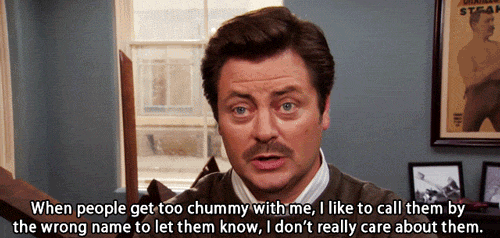 On how to use language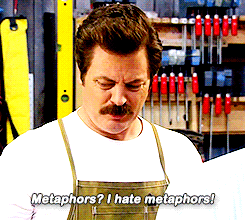 On the need for salad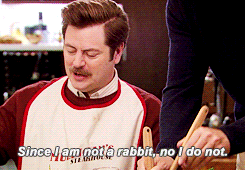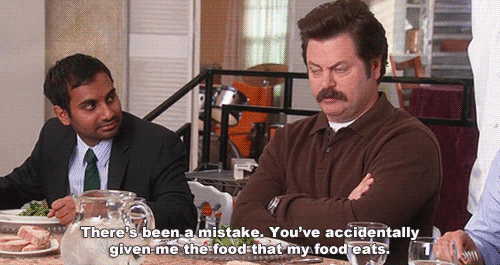 On how to reject people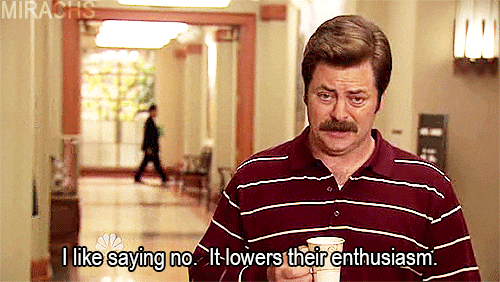 On empathy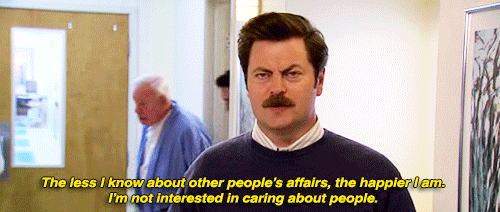 On how much effort to give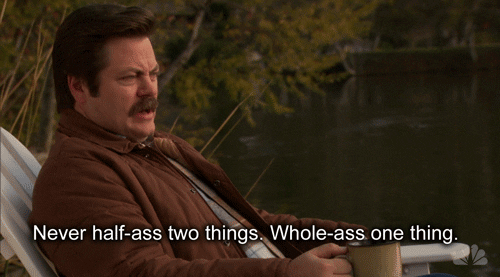 On the success of capitalism and socialism
http://giphy.com/gifs/HwVUs9OvLuDpS
http://giphy.com/gifs/4OTk0yY07V1Cw
http://giphy.com/gifs/LgR0CdikMPAv6
http://giphy.com/gifs/KYKuyTv7FgKo8
On lying
http://giphy.com/gifs/tfF0fcZzGduik
On Regrets
http://giphy.com/gifs/z7inE8DVgUkwg
You do you, Ron
http://giphy.com/gifs/RJ78DjDX4OGQM