In the new Captain America: Civil War film, Spider-Man makes a hotly-awaited appearance, with a jazzy new suit to boot. The character is being ushered into the Marvel Cinematic Universe for the first time in the upcoming flick and in 2017, a new solo film will be released with unknown youngster Tom Holland becoming Spidey in the new flicks.
But which Spider-Man film is best? It first hit the big screen in 1977 and then again in 2002, when Sam Raimi produced a trilogy for Sony from 2002-2007 with Tobey Maguire taking the lead part. It was then re-booted by Marc Webb in 2012 with Andrew Garfield taking over as the superhero, but canned after only two films. There are quite a few iterations and versions of the arachnid-inspired superhero – so let's take a dive and rank every Spider-Man film to date. Spidey's locked in.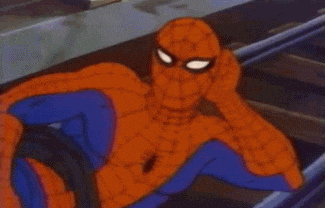 6. Spider-Man (1977)
We have to put this one in here, just to acknowledge that it actually exists. It was the first time Spidey made it to the big screen and it didn't exactly set the world on fire. Let's just say that it is a tad dated – but if you fancy a retro '70s caper with a low-budget action sequences and a cheesy soundtrack, this is the one for you.
https://www.youtube.com/watch?v=8uRLgeEepzg
5. Spider-Man 3 (2007)
It hurts to put this one so low, because the premise had so much potential. In the third instalment of Sam Raimi's trilogy, Peter Parker (Spider-Man) is infected by an extraterrestrial symbiote, which alters his squeaky-clean attitude and brings out a 'darker', mysterious side. In the meantime, he's confronted by three villains, the Sandman, The New Goblin and Venom, as well as Gwen Stacy's character getting added into the mix. Basically it's a bit of a mess, purely because there are far too many characters and plot threads operating at the same time. And it has been marked down in particular for this scene here. Yes, this was actually a part of a major motion picture.
4. The Amazing Spider-Man 2 (2014)
Director Marc Webb committed several of the same fatal mistakes that plagued Spider-Man 3 in his second crack at directing Spider-Man. The sequel to 2012's reboot was maligned for an over complicated narrative and an abundance of villains (sound familiar?) resulting in studio executives canning that franchise despite further sequels being planned. The film, while not being completely terrible, was notably lacking on star power and Jamie Foxx's villain Electro evoked neither sympathy nor fear in this very forgettable flick.
3. The Amazing Spider-Man (2012)
The first instalment of the 2012 reboot saw Andrew Garfield slip into the red and blue suit and it benefitted from retelling Peter Parker's transition from a geeky photographer to… a geeky photographer with super powers. The film was born out of the ashes of Sam Raimi's failed Spider-Man 4 project and handed over to Marc Webb to reboot the franchise. Garfield and co-star Emma Stone's (Gwen Stacy) chemistry was huge factor in the success of the film (they since became a couple off-screen too) as well as the ambitious action sequences.
https://www.youtube.com/watch?v=oX9ZT3RbYE4
2. Spider-Man (2002)
Sam Raimi's first crack at bringing Spider-Man to the big screen was quite the success. The film grossed a handsome $821 million at box-offices worldwide and its release was instrumental in the establishment of the new 12A rating by the BBFC (British Board Of Film Classification) due to demand from younger viewers. Raimi's first film was remarkably grounded at the start, but by the end had become delightfully self-aware and even a little bit over the top. Maguire's acting as Spider-Man is below par though, but Willem Dafoe's terrifying turn as nemesis The Green Goblin was enough to ensure this film still holds up years later
1. Spider-Man 2 (2004)
The second movie in Sam Raimi's trilogy featured comic book favourite Doctor Octopus (Alfred Molina) as Spidey's antagonist and stayed relatively true to the course material too. Critics lauded the complex character of Doctor Octopus and the action scenes featuring Spider-Man were some of the most exciting seen in years. The film retained the tongue-in-cheek nature that made its predecessor so enjoyable and accompanied by a thrilling storyline and Maguire's much improved acting, subsequently cemented it as the pick of the bunch.