Stranger Things 2, perhaps Netflix's biggest ever hit is finally here. Here's what you need to know about the show from its release date to trailers and more.
Watch Stranger Things 2
Stranger Things 2 is now available on Netflix across the world right now. Go watch it right now at Netflix.
What was Stranger Things 2 release date?
The show was initially slated for an October 31 release, but the show was released on Netflix on October 27.
Is there a Stranger Things 2 trailer?
There were plenty of trailers and teasers throughout the build-up, the first arriving during the Super Bowl in February 2017.
The next full-length trailer arrived on October 13 and showed more of The Upside Down, what Eleven is up to and more. Watch it below.
Are all the characters back?
They're all back! At least, all of the kids. The Stranger Things Facebook page posted this photo from the first script reading for Season 2. Eleven, Mike, Will, Lucas, Dustin, Nancy, Steve and Jonathan will all be back, alongside new characters Billy and Max, played by Dacre Montgomery and Sadie Sink.
There's also several new characters in the show.
One of these new characters is "Max", who according to TVLine, is a "tough and confident" early teenage girl who rides a skateboard and whose "appearance, behaviour and pursuits seem more typical of boys than of girls in this era."
Also joining the cast will be her "very muscular and hyper-confident" step-brother Billy, who reportedly drives a Camaro. The role will be played by Australian born Dacre Montgomery, who stars as The Red Ranger in the upcoming Power Rangers movie. In a new interview, Montgomery revealed that he was cast to bring a bit of a wild-card edge. "We come to town and basically ruffle feathers I guess is my character's place. The Duffers were like, 'We want somebody like Jack Nicholson in The Shining.' He's wild, he's unpredictable"
Joining the adult cast will be '80s movie star Sean Astin (The Goonies, Lord of the Rings) as Bob Newby. The character is described as "a kindhearted former nerd who went to high school with Joyce (Winona Ryder) and Hopper (David Harbour) and now manages the local Hawkins RadioShack."
Getty
Former Aliens star Paul Reiser is to play Dr. Owens, "a high-ranking member within the Department of Energy on a 'clean-up' assignment, tasked with containing the events of last year."
Roman, an "emotionally damaged, magnetic young woman who suffered a great loss as a child," also joins to the cast. The part is be played by Danish actress Linnea Berthelsen. Netflix told EW that "Although she does not live in Hawkins, she is mysteriously connected to the supernatural events at the lab…".
Who did the Stranger Things 2 Soundtrack?
Remember S U R V I V E? The duo that crafted the spooky music for the show? They're back for Season 2, and they've confirmed our suspicious about the Upside Down playing a more prominent role. "There are new characters, fun, and the upside-down will be more of a place—you'll spend more time," Kyle Dixon from the band said. "So we'll make a lot more weird music this time around."
Watch an extended version of the opening credits, which features S U R V I V E's music.
TRUE FANS WON'T SKIP. pic.twitter.com/tkbHvXFfRD

— Stranger Things (@Stranger_Things) November 2, 2017
What are the episode titles?
Here are the titles:
MadMax
Trick or Treat Freak
The Pollywog
Will The Wise
Dig Dug
The Spy
The Lost Sister
The Mind Flayer
The Gate
What's the plot for Stranger Things 2?
The show deals with the fall-out to Season Ones cataclysmic Demogorgon take over. They may have defeated the big baddie, but there's plenty of problems in the new series. Will is still recovering from the ordeal he went under as his mum Joyce and brother Jonathan Byers are mightily concerned.
The gang are up to their usual hi-jinx and their dynamic is altered by the arrival of new kids Max and her older brother Billy. Hopper, meanwhile, is trying to discover why all the pumpkins in town are dying, all while being a guardian for Eleven, who is living in his cabin in the woods. Plenty to divulge in, then.
Will there be a behind-the-scenes show for Stranger Things 2?
Yes! Netflix have announced there will be a review show, Beyond Stranger Things that features the entire cast on the production of the show and more. It was available on October 27 – watch the trailer below.
How many people have watched Stranger Things 2?
According to Nielsen, over 15.8 million people had watched the first 3 episodes by Sunday (Oct 29), two days after its release.
Browse Stranger Things merch in the NME Merch Store.
Watched Stranger Things 2? Here are the big questions we have
Major Stranger Things 2 spoilers below. Do not read unless you have seen the entirety of Season 2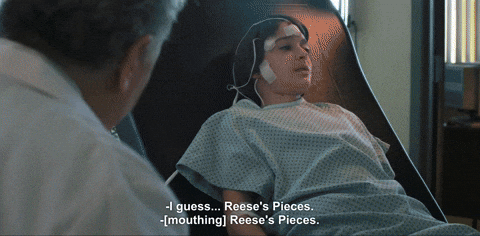 1. Are Hopper and Dustin 'infected'?
When Hopper descended into the tunnel network beneath the pumpkin fields, he was sprayed by a nasty-looking vine substance, which he inhaled. After breathing it in, he was taken to the Hawkins lab, where he coughed up a nasty looking goo.
Dustin inhaled some of his own in the final episode – when he went with the kids and Steve to light a huge fire in the tunnels – and because the nine episodes of Stranger Things 2 took place over only a few days, there could be lasting effects from this gruesome substance that we have yet to see.
2. Will we see Eight again?
The arrival of Kali (aka Eight) in the first episode of Stranger Things 2 was a huge shock, and her power – the ability to cast illusions – gave us some unforgettable scenes later on in the series. But it's uncertain whether or not we'll see her again, after Eleven left her and her gang in Pittsburg in the middle of a police chase.
Kali's main drive appears to be to track down and kill those responsible for her abduction and experience as a test subject in the Hawkins lab. In this sense, her character seems to serve mainly as a counterpoint to Eleven – the latter values friendship and family, rather than revenge – but we still might see Kali return to Hawkins in Stranger Things season 3.
3. Are there other test subjects like Kali (Eight) and Jane (Eleven)?
The original Stranger Things said nothing of the test subjects prior to Eleven, suggesting to viewers that they may not have survived their experience at Hawkins lab. The introduction of a second living test subject inevitably raises the question of whether other gifted test subjects escaped – and if they did, where are they, and what are they capable of?
4. Is the shadow monster still around?
After Eleven banished the shadow monster to the Upside Down, and closed the gate in the process, it seemed like that chapter of Hawkins history was finally over. But the final shot of the season showed the shadow monster hulking above the Upside-Down version of Hawkins' middle school – suggesting it's not finished yet. Will it be the main antagonist of season 3, too, or will we see its power grow into something even more menacing?
5. What will happen to Hawkins lab now?
Hawkins lab has finally been shut down: we saw its furious staff being forced to leave in the final episode of Stranger Things 2. Dr Owens (Paul Reiser) still seems to be in town, though – we saw him give Eleven's falsified birth certificate to Chief Hopper.  It looks like he'll still be in the picture for season 3, but what will happen to the lab building itself, underneath which the gate to the Upside Down had grown to a gargantuan size? And what will become of the projects the lab was working on?
6. Is Dr Brenner still alive?
Dr Brenner – or 'Papa' as Eleven calls him – was attacked by the Demagorgon in the final episode of Stranger Things' first season and hasn't been since, except in one of Kali's illusions. Though this was a trick, Kali suggested to Eleven that he is still alive, and Eleven hasn't yet tried to look for him in the 'void' in the same way that she did with Kali, her mother, and Mike. If he is alive – what is he planning?
7. Is Will finally ok?
Will has been through a lot in the past two seasons of Stranger Things. First he was abducted by a monster from another dimension; after being rescued he became infected by an evil hivemind and was physically tortured until it let him go. Has it finally lost its grip on him? Or does the final scene of Stranger Things 2 suggest the Mind Flayer is still after him?