So, the new Beyoncé album, 'Lemonade', appeared on Tidal – with a video to accompany its entirety – on April 23. You may have heard the news already. It's amazing, of course, and much of the speculation centred on the lyrics, which seem deeply personal. There's been a lot of talk about the theme of infidelity that runs throughout and some have claimed this is a reflection of Bey's relationship with husband Jay-Z. Yet Beyoncé herself has said the lyrics are written from the perspective of her own mother. Either way, there's a great deal to unpick. Here are the most revealing lyrics from 'Lemonade'.
'Hold Up'
The lines: "Something ain't right… I smell your secret / And I'm not too perfect to ever feel this worthless / How did it ever come to this? / Going through your call list… What a wicked way to treat the girl that loves you."
The reading: This seems pretty cut and dry: the lyrics appear to refer to infidelity. But is this pure invention, or something more personal to Bey?
'Don't Hurt Yourself'
The lines: "Who the fuck do you think I am? / You ain't married to no average bitch, boy… When you hurt me, you hurt yourself."
The reading: Again, Beyoncés pissed at a cheating lover. Listening to these words, it's hard not to think of the leaked footage of the elevator showdown that saw Bey's sister Solange lash out at Jay-Z after the Met Ball in 2014.
'Sorry'
The lines: 'Big homie better grow up… He only want me when I'm not there / He better call Becky with the good hair.'
The reading: The lyrics have ignited the internet in the last 24 hours: some have claimed that 'Becky' could refer to Rachel Roy, a fashion designer with whom Jay-Z has shared a close relationship for years. It was reported, in 2014, that it was the closeness of this relationship that caused Solange to batter Jay in that lift.
Once 'Lemonade' had premiered, Roy flirted with controversy when she posted on Instagram: "Good hair don't care, but we will take good lighting, for selfies, or self truths, always. 'Live in the light #nodramaqueens.'" She was then targeted by Bey fans and made her Instagram private. Still tweeting, though:
https://twitter.com/Rachel_Roy/status/724279585613963265
'Daddy Lessons'
The lines: "Daddy made a soldier out me… Daddy me dance."
The reading: Beyoncé's father, Matthew Knowles, was her manager from the Destiny's Child days until 2011, when they parted ways professionally. It was reported at the time that the professional split was tumultuous. So perhaps she is offering him forgiveness here and thanking him for making her so driven. (Though on 'Don't Hurt Yourself' she does say: "You remind me of my father – a magician, able to exist in two places at once / In the tradition of men in my blood you come home at 3am and lie to me." Look, it's complicated.)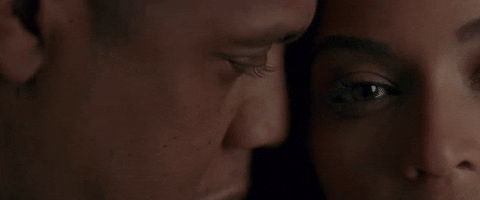 'All Night'
The lines: "Found the truth beneath your lies / And true love never has to hide / I'll trade your broken wings for mine"
The reading: In the album's accompanying video, Beyoncé embraces Jay-Z, perhaps indicating that – and this may be fictional or based in real life – she forgives him for his sins. Overall, if Bey planned to get us talking, she's played a blinder.