Hello, old friends. Yes, The NME Awards 2016 With Austin, Texas took place at the 02 Academy Brixton last night and, remarkably, it seems – as we sift through the wreckage – that everyone has survived. Bands, esteemed guests, here are your best bits:
http://link.brightcove.com/services/player/bcpid12850839001?bckey=AQ~~,AAAAABumiUU~,CmZu1qzq0Nydx8DqfQUoDJv2_kpwyWWq&bctid=4761896649001
Oli Sykes from Bring Me The Horizon smashed up Coldplay's table and it was literally the most rock'n'roll thing that's happened since 1977. Thurston Moore told a long and sweet anecdote about Yoko Ono as he presented her with The NME Lifetime Achievement Award. Poor old Rat Boy cut his thumb a bit. As we look back on this particularly turbulent time in all our lives, here is the story of a night that ended, as all good nights do, with Wolf Alice, Slaves and Rat Boy taking drunken selfies outside a club at 3am.
The 02 Academy Brixton looked purdy
And that's not just because we knew it contained generous amounts of Red Stripe and Jack Daniels.
Kylie Minogue graced the red carpet!
That photo was posted by a Kylie fan account. If we weren't so dead inside, we'd probably love someone as much as this person loves Kylie.
Yoko Ono is a big distraction
It was amazing when Foals opened the proceedings with a bruising rendition of 'What Went Down', but when Yoko Ono walked through the tables to sit with Coldplay midway through the performance, a lot of people turned to gaze at her in awe. Rat Boy and his band saluted her with a raised fist and she reciprocated. It was a beautiful moment, but Foals get a salute from us, too.
The NME Award caused some confusion
Two artists sent us videos in which they appeared slightly flummoxed by the shape of their NME Awards, which – a reminder – are massive bronze hands brandishing a middle finger and adorned with a gaudy bracelet that would make Del Boy blush. First, Run the Jewels, named Best International Band, said: "We barely graduated from school and can't even read, but we know it says something nice because we can tell by the finger." To which you can only say: stay in school, kids. THEN actual Taylor Swift sent us this video to say cheers for the Best International Solo Artist Award supported by Nikon:
https://www.youtube.com/watch?v=EBNYBb0-u1g
Michael Eavis likes a cheeky Nandos
Yes, after Eavis accepted the Best Festival Award, Huw Stephens revealed that he had spotted the Glastonbury organiser in Brixton branch of the chicken restaurant chain earlier. So that's why Eavis is always wearing shorts: he's so hot from all the peri-peri sauce.
Thurston Moore and Yoko Ono are tight
"I first met Yoko Ono in 1978 at a Fluxus [art] event," Moore said. "I had a project called 'Foot' which was just two screaming synthesisers, me on electric guitar, and a male go-go dancer, gyrating… After 3 minutes the plug was pulled and the audience was left properly confused… only one person stood up to clap, and said 'Bravo!', and that was Yoko… To say her name is to engage in happiness… Open your box. Smile. Breathe. Scream at the sky." Yoko was in on the love-in. She replied: "I love you, Thurston."
Gary from The Libertines was druuuuunk
The band's secret Glastonbury performance was awarded Music Moment of the Year and drummer Gary was elated: ""THANK YOU FOR EVERYBODY! I've been drinking and I hope you've been drinking too!" We had, Gary. We all had.
AND THEN THE BEST THING EVER HAPPENED
Just… just look at it.
Why did Oli, performing 'The Happy Song' after Bring Me The Horizon won The NME Innovation Award, leap off the stage and smash up Coldplay's table, moshing, kicking booze everywhere, breaking the table into and the leaping into the air, leaving Chris Martin looking like he about to exclaim, "WHAT IS THE MEANING OF THIS"?
https://www.youtube.com/watch?v=1wXwtFnNVFI
Was it a response to the controversy around the similar album art for Bring Me's Sempiternal and Coldplay's A Head Full of Dreams ? Is he jealous he didn't write 'Yellow'? We will be holding a formal inquest and if you have any information – however slight it may seem – please do come forward.
Graham Coxon is the new Pete Doherty
The Blur guitarist stood in for Pete as The Libs frolicked backstage. We smell a supergroup.
Ricky Wilson is the new Homer Simpson
Ricky walked onstage to The Kaiser Chief's 'Oh My God' (tuuuuuune!) to present the Maccabees with the Best British Band gong, then hung around onstage for their acceptance. Yet it went on a little long than he expected and he shimmied fluidly, surreptitiously offstage halfway through.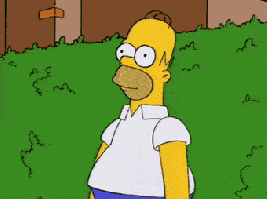 Coldplay are trying to make glitter happen
The unmistakable sound of 'Clocks' filled the 02 Academy Brixton. Laser beams sliced across the crowd. Glowing wristbands lit up the audience like distant stars. Coldplay were wearing glittery t-shirts. This whole experience was emotional, overwhelming and sartorially confusing.
Should we be wearing glittery T-Shirts? Is that a thing now? Honestly, please, not joking now, if someone could clear this up we'd be really grateful.
"We're supposed to finish now," Chris after playing 'Adventure of a Lifetime', "but if you want us to keep going, we'll keep going. You don't have to stay." What a bloody tease! Then they closed with 'Fix You' and as a result a lot of babies will be born in approximately nine months. Side note: at one point Chris slung his guitar over his shoulder like he was in Busted and it is still very much a strong look.
KYLIE MINOGUE WALKED PAST NME AS WE WERE LIVEBLOGGING, HUNCHED OVER LAPTOPS
Like, she didn't really look at us or anything, but we still feel lucky lucky lucky.
And then there were selfies
Enjoying a pastime every one of us has enjoyed at some point, Wolf Alice, Slaves and Rat Boy took daft selfies at a club they will literally not remember the name of tomorrow. The NME Awards 2016 with Austin, Texas: bringing people together. It was a night by turns surreal, emotional and slightly anxiety inducing. Seriously, we don't really feel right in our new glittery T-shirts.