If you've ever seen Toy Story 2, you'll be kicking yourself that you missed this. The evidence – uncovered by Jon Negroni a while back – is all there to suggest that Andy's mom was the previous owner of Jessie, the toy Woody meets in Toy Story 3, who remains heartbroken after being abandoned by her owner Emily and kept in a box for years. Ok, let's back up and see how the theory works.
In the films, Andy wears a hat with white threading:
http://giphy.com/gifs/Mo8wdceQzAzCM
This is obviously different to Woody's hat, which has brown threading: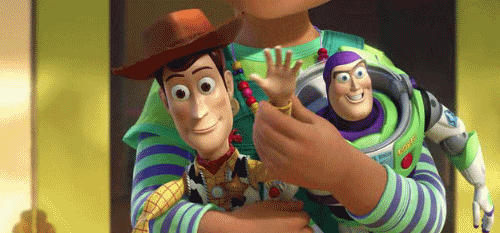 But it is like Jessie's hat, which has white threading too: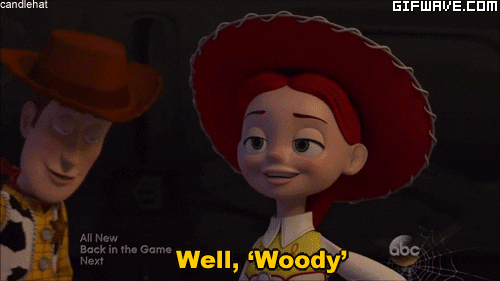 And it's also like the hat Emily, Jessie's owner, leaves on the bed in this shot:
http://giphy.com/gifs/68qzGtohvxSg
Emily's hat is also shown here – in an old-fashioned shot that makes it look like she moved on from cowgirls to '70s psychedelia – meaning Jessie's previous owner is old enough to be Andy's mom:
http://giphy.com/gifs/7z6IiTDdvLhzG
The difference between Emily's hat and Andy's is that Andy's is missing the white band around the centre of the hat, but this could conceivably have been lost over time. As Jon Negroni points out in his piece, we don't see Emily's hat in the box of discarded belongings – including Jessie – that Emily leaves by the side of the road.
"We don't know the first name of Andy's mom," writes Negroni. "We don't know Emily's last name. We know that Andy's hat and Emily's hat are the same. We know that Emily is old enough to be Andy's mom. We definitely know that Pixar is perfectly capable of sneaking this in without being overt about it."
What do you think? Is the hat thing just a coincidence, or is Andy's mom Jessie's former owner Emily?