Happy Star Wars day! Yes, May 4 is marked as the unofficial day to celebrate all things Star Wars, purely because you can say 'May the fourth be with you' (even if we Brits tend to say "fourth of May" anyway).
The last few years have been pretty damn special for fans of the space epic, and with films scheduled until 2020 – it's unlikely to change anytime soon. Here are 10 things Star Wars fans can look forward to in 2016.
Rogue One
There's only a new bloody Star Wars film coming out in December! Alas, it is not the sequel to 2015's uber-successful reboot Episode VII: The Force Awakens – but in fact a prequel to the original trilogy (Ep III-VI). Rogue One will be set before the events of A New Hope and tell the stories of the Rebels who attempted to steal the construction plans for the Death Star. It's the first instalment of three new Anthology films arriving in the coming years with Felicity Jones, Diego Luna, Forest Whitaker and a slew of cameo appearances to appear. Exciting stuff.
http://link.brightcove.com/services/player/bcpid12850839001?bckey=AQ~~,AAAAABumiUU~,CmZu1qzq0Nydx8DqfQUoDJv2_kpwyWWq&bctid=4835756213001
Star Wars Themed Restaurant
As reported last month, 'The Fork Awakens', a Star Wars themed restaurant is coming to London. Aside from an aptly titled menu (which you can see below), there'll be fancy dress and no doubt some familiar music to dine to. It's currently scheduled to run for a week in London this June. But if it all goes well? It could be arriving to a system near you.
Lego Star Wars Video Game
2015 saw the release of hotly anticipated video game Star Wars Battlefront – but this year, we've got something a little less serious, albeit just as fun. The Lego Star Wars video game will cover events from Return Of The Jedi to The Force Awakens and feature Rey (Daisy Ridley), Finn (John Boyega), Kylo Ren (Adam Driver) and more – but in Lego form.
Prospect Of First Openly Gay Characters
Could we see an openly gay Jedi or Sith Lord? Don't bet against it. JJ Abrams, director of The Force Awakens, has hinted to the possibility of openly gay characters in future franchises – as has Mark Hamill (Luke Skywalker). GLAAD (Gay and Lesbian Alliance Against Defamation) has called upon Disney to include LGBTQ characters in Episode VIII – but who knows, perhaps it could arrive sooner in Rogue One? The franchise's last film was pretty progressive for a massive blockbuster, so hopefully that trend continues.
New Star Wars Novels/Comics To Be Released
There's already been hundreds of books published in the Star Wars series in a variety of formats (children's books, novels, comics) and this year we're set to get a whole load more. Just yesterday a new book called Bloodline, which looks at Princess Leia's struggle leading up to the rise of the First Order was released and later this year, new novel Aftermath: Life Debt will be released and focuses on the escapades of Han Solo between Return Of The Jedi and The Force Awakens. Book worms – you'll be busy.
On Set Leaks From Episode VIII
During the production of The Force Awakens we were treated to unofficial pics, script leaks and more to provide hints for the film and in 2016 we're already seeing that happen. There's been sneaky pictures of the Millennium Falcon on the set of Episode VIII– but throughout the rest of the year, expect even more to come to your attention. Although we're not after full spoilers, a little hint here and there never hurts does it?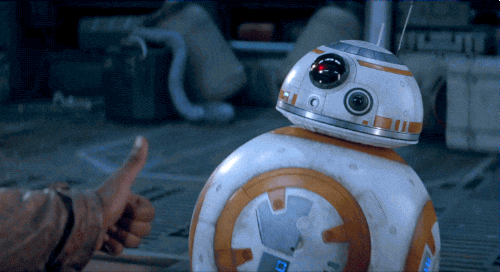 Star Wars Fan Convention in London
If you're London/UK/Europe/Earth based, you'll probably have to make sure you head down to the Star Wars Celebration convention at the ExCel Center in London this July. Stars of the films will be there, as well as cast Q&As and exclusive press screenings. We've already got our costume sorted (Boba Fett, in case you were wondering).
New Lego Set
You might have had the Millennium Falcon in Lego form as a kid, but your love for those multi-coloured bricks probably never went away did it? Lucky that, because Lego are set to release a whole new set of collectables for kids and adults alike to get their hands on. Minimal details so far, but more should be known in the summer.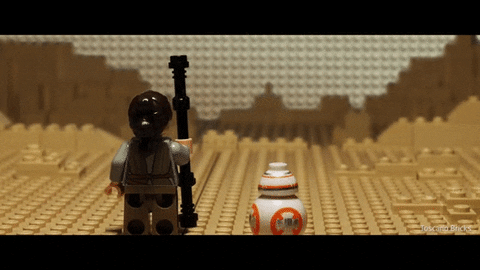 Original Star Wars Returning To Cinemas
Some cinemas might still be showing The Force Awakens, but in the US a cinema chain is reintroducing the original films back into movie theatres. Throughout August, Alamo Drafthouse will be touring the first three flicks (III-VI) to cinemas across North America with a special roadshow. Expect this trend to catch on worldwide.
Casting announcements for Ep VIII
Benicio Del Toro and Laura Dern have already been confirmed to join Ep VIII and the hunt for a Young Han Solo is well under way – so 2016 could definitely see even more of these little tidbits coming to prominence.