In a new weekly film segment, I'll be putting up the trailers and a brief word about every film released in the UK on this here Friday that is happening right now.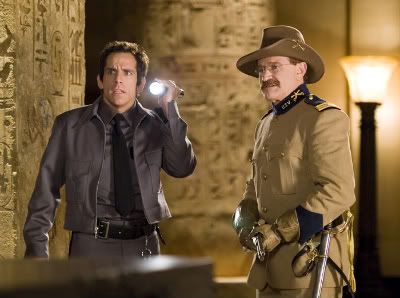 This week its monkeys in museums, hooligans in Adidas, some of them 'Skins' folk and a French bebe-snatcher. Although if you don't live in London your only choice will probably be 'Night At The Museum 2'.
Night At The Museum 2
Same shit. Different museum. Bringing together one of the biggest comedy casts ever, Ben Stiller returns as Larry Daley (not Larry David as I spent the entirety of the first film thinking he was called), the Watchman without a big blue cock. If it's anything like the first one it'll be tolerable but short on anything a comedy should have like, jokes, wit or laughs. I'm gonna watch 'Night At The Opera' on DVD instead. For an actual 'review' check out 'thegreatestfan10@g.mail' entry on IMdb entitled "Amy Adams Rocks!". This guy is insightful, deep and really gets to the heart of movies.
Awaydays
'Football Factory' without Danny Dyer. 'Green Street' sans the Hobbit. 'I.D' minus that bloke from Dalziel and Pascoe who wasn't Pascoe (that'll be Dalziel then). While countless films have been made about 'ooligans' this one comes complete with a rich source material in the acclaimed novel of the same name, and a soundtrack that has more Joy Division than 'Control'.
Tormented
In my good friend, and fellow projectionist, Mark Sharman's words (for he has seen it, I have not) 'Tormented' is about a "bullied, fat, ghost who goes postal on the 'Skins' cast". He added, "its not as bad as you'd think". Judging by the trailer its about as close to my memories of teenagehood as 'Skins' was, and by comparison as close as 'ET' was to my childhood. Still, that weird smiley thing at the end of said trailer freaked me out a little. So good work Marketing Department!
Mark Of An Angel
Who is really going to be interested in a missing child story? Oh right. Well, unluckily for the film-makers this is in French and any McCann devotees (you know the ones that crave every bit of a lurid story that should have gone away years ago) probably can't read subtitles. For those who can read this looks like a reasonably quality drama with a 'Cache'esque feel to it. Possibly worth a watch. If you live in London.
Not the best week's movies ever, but let me know what you think. Have you seen one and it rocked your world? Or are they all 35mm of nothingness?