Look out! It's behind you! Danger! These are all things you might be shouting if you were currently under attack by terrifying monsters. Luckily, you're not. But scroll down and you'll find picture evidence of terrifying beasts ripping up our country's most famous cultural locations. Strangely, they all seem to be creatures that feature heavily in Dwayne Johnson's upcoming blockbuster Rampage — loosely based on the classic 1980s video game of the same name. It hits cinemas this week, but the animals must have gone rogue as they're running riot across Britain right now. Check it out.
Enormous crocodile chews up Brighton Pier
Good lord! Would you look at this eye-catching snap. Britain's loveliest seaside town got a surprise earlier when a Godzilla-sized croc hit the beach. Now it's tearing up the promenade.  Better cancel that weekend away then…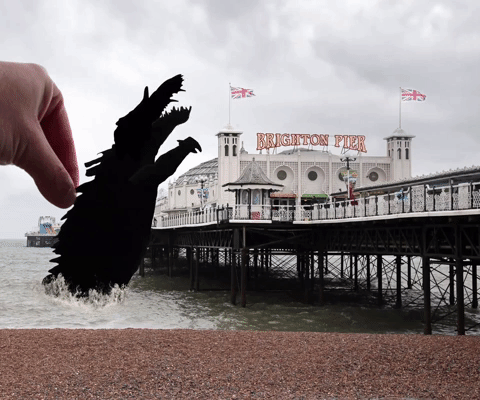 Giant gorilla tears down
Stonehenge
Careful now, this oversized ape has clearly gone bananas. Not content with spoiling a glorious spring day by blocking out the sun, our primate friend has also uprooted one of our most famous landmarks. The cheek of it!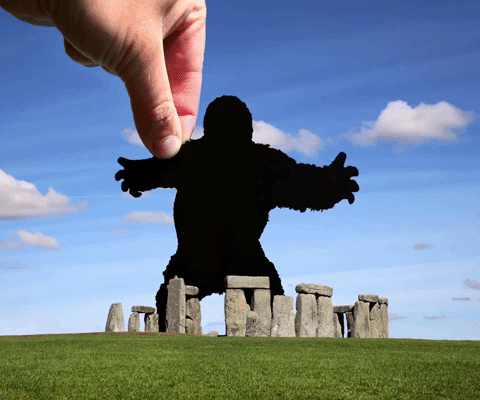 Walloping great wolf wipes out
Clifton Suspension Bridge
This is getting ridiculous. How are we supposed to enjoy perfect bird's eye views of the River Avon when Clifton Suspension Bridge has been torn down? Go howl at the moon, wolfie.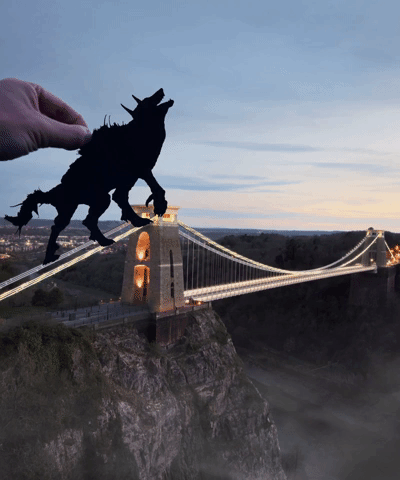 Okay, we'll come clean. We're pulling your leg. The monsters aren't real. What you're actually looking at is the artistic work of Paperboyo — a British photographer who uses genius paper cutouts to transform popular landmarks into eye-catching images. Had you going for a minute there, didn't we?
No? Well, anyway… Paperboyo has teamed up with the makers of Rampage to create these stunning vignettes which imagine what it might be like if the creatures from the film got out into the real world. Hint: it doesn't look good for us. Why not have a go at making your own? Send us your creations on Facebook, Twitter and Instagram. Good luck!
Rampage is released in UK cinemas April 12