"Tis the season to be jolly, fa la la la la, la la la la".
"Tisn't"
"Tis"
"Tisn't!"
"Tis!"
"Tisn't!!!"
"Tis times infinity…Face!"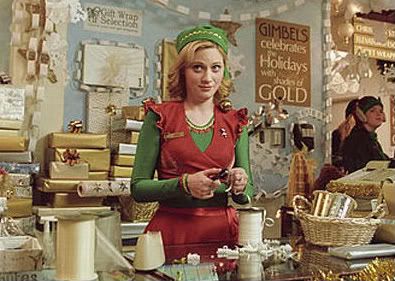 Whatever your views on the yuletide season, whether you're merrily enjoying Christmas, happily celebrating Hanukkah or kicking back to Karenga's joyous Kwanzaa, the one thing we can all do as people of this fair Earth is sit down and watch Bruce Willis kill some thieves (not terrorists).
So please join me on a day-by-day journey of films, for all occasions, but with that over-riding theme of featuring at least one Santa hat, some baubles and a good old fashioned singsong. And Zooey Deschanel in an elf outfit. Thanks Jesus!
continued…
The 'New' Christmas Film
Elf
It's hard to make a new Christmas hit to fit with all the certified 'Holiday Classics' but with a smattering of smut and a big dollop of cheese, Jon Favreau managed it.
Will Ferrell's particular schtick of 'grown-up baby' may have some removing the turkey from the oven and replacing it with their heads (make sure its gas first kids!) but this is one example of it working perfectly.
Enthusing the whole piece with a 'fuck cynicism' edge, Ferrell is quite simply wonderful as the Man/Boy/Elf not knowing how to cope with the Big Bad Apple. The fish out of water premise may have been done a million times before but writer David Berenbaum wrings every bit of fun he can out of the set-up.
Most importantly for a Manic Pixie Dream Girl obsessive like myself it features the wonderful Zooey Deschanel as an actual Manic, er, Elf Dream Girl. Sadly she's turned in the raven locks for blonde, but boy that elf costume does something to me.
As a superfluous bonus it features Zooey singing! For those of you that haven't discovered 'She and Him' the band that Ms. Deschanel and M. Ward formed a while back, Volume One is out in the shops now with Volume Two on it's way. Happy Tidings indeed.