David Lynch, master of the surreal and emperor of the oddball, celebrates 30 years since the release of Blue Velvet this September. First out in 1986, the neo-noir mystery is as wacky as you can get, featuring a totally bonkers Dennis Hopper in one of his finest roles. Some special anniversary screenings are already organised in New York for this month, with further showings expected in the UK and US as we get closer to September. In honour of Lynch's freaky magnum opus, we've gone back through the film to find its most spectacularly-weird moments. Here they are in GIFs. Prepare to be disturbed.
1. What is that mask all about?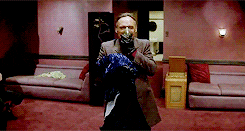 2. Hello manky ear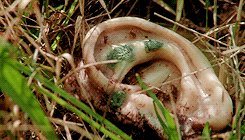 3. Don't we all forget to put clothes on sometimes?
4. And how was your day, walking corpse?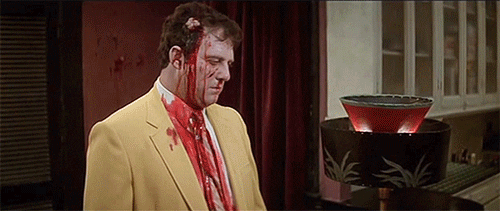 5. Well there's no need to have a strop about it
6. There it is again! Did they not have inhalers in the eighties?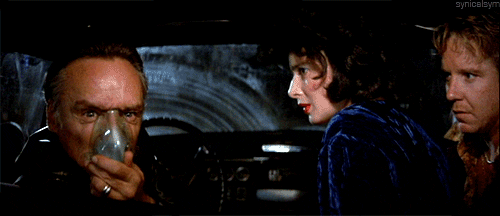 7. Dennis is not impressed…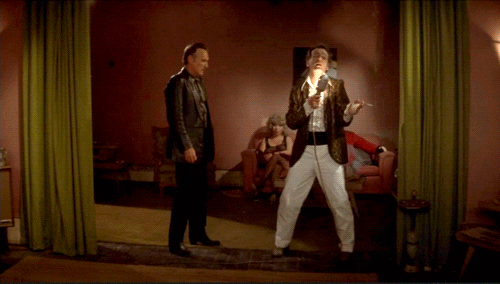 8. But it's all okay because the robins are coming… Hang on, what?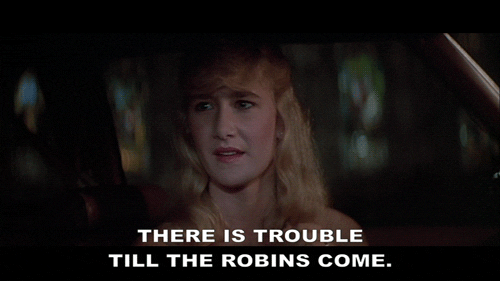 9. Thanks for the heads up!