Everyone's favourite Christmas sequel Home Alone 2 turns 25 this month. To celebrate the festive milestone, we've rounded up these interesting facts you probably didn't know about it. Merry Christmas, ya filthy animal.
Macauley Culkin made the big bucks
The child star was paid $4,500,000 to play Kevin – the biggest salary ever to a twelve-year-old. Tidy.
Joe Pesci treated Macauley mean
Apparently, Culkin once asked Joe Pesci why he never smiled. He reportedly told him to shut up, explaining later, "he's pampered a lot by a lot of people, but not me, and I think he likes that."
It was very, very cold
So cold, in fact, that several of the cameras froze during filming. Yikes.
Kevin's room service bill was massive
He ordered: two chocolate cakes, six chocolate mousses with chocolate, vanilla, and strawberry ice cream topped with M&Ms, chocolate sprinkles, cherries, nuts, marshmallows, caramel syrup, chocolate syrup, strawberry syrup, whipped cream, and bananas, six custard flans, a pastry cart, eight strawberry tarts, and thirty-six chocolate-covered strawberries. It all cost $967.
Daniel Stern got a taste of pigeon
During filming of the famous scene where Wet Bandit Marv gets attacked by pigeons, one bird accidentally flew into his mouth. "It was disgusting," actor Daniel Stern said later.
Light-fingered Marv took what he pleased
In total, the dastardly crim pinched mittens, one scarf, one cowboy hat, one wrapped present, earmuffs, a beanie and a handful of change from the bell-ringer's kettle.
The original title wasn't Home Alone 2
It was actually 'Alone Again'. Director Christopher Columbus didn't want people to think it was a remake, so he changed the name.
Donald Trump makes a cameo
The Plaza – a super-fancy hotel where Kevin stays during the film – was then owned by POTUS. He gives Kevin directions to the lobby in a blink-and-you'll-miss-it appearance.
The Plaza's real phone number was used
Reservations went through the roof after the movie came out, with punters desperate to see the location for themselves.
Kids tried to get Joe Pesci to rob their houses IRL
According to Pesci, who played Wet Bandit Harry, children would stop him in the street and divulge their home addresses in the hope he'd burgle them like in the film.
Michael Jackson visited Macauley on set
The pair had met some years earlier when Culkin starred in The Nutcracker on Broadway. He also popped up in the video for Jackson's 1991 hit 'Black Or White'.
Columbus wanted to film two sequels at once
Conscious of Culkin's advancing age, Columbus planned to film two sequels simultaneously before he got too old. But production studio Fox rejected the idea because it cost too much. So Alex D. Linz came in for the third film and it duly flopped. Nice one, Fox.
The McCallister family home sold for loads
The 4,250-square-foot, three-story Illinois mansion that Kevin's family lives in fetched $1.5m back in 2012. Let's hope the new owners updated security…
There's more than one Culkin in it
Macauley's obviously the main attraction, but little bro Kieran got his moment in the spotlight too. He plays Kevin's snotty cousin Fuller.
You can live like Kevin for a day in the real life Plaza
The New York hotel offers a 'Live Like Kevin' package that includes a complimentary ice cream sundae cart, a 25th anniversary backpack and all of the Home Alone DVDs.
There were presents for all
Every child who appeared in the toy store scene was allowed to take their favourite toy home. It was included as part of their salary though, so technically wasn't a freebie.
It was the only Home Alone film to feature real snow
Not very Christmassy, but most festive movies use fake snow on location. However, a blizzard hit the Home Alone 2 set before the shoot, providing more of the white stuff than anticipated.
The bandits would have been seriously injured in real life
According to Entertainment Weekly, who had a doctor analyse the effects of tricky Kevin's stunts, a brick to the face would have caused "at best, brain damage, at worst, death."
Catherine O'Hara was worried mum didn't care enough
O'Hara, who plays Kevin's mum, thought her character wasn't distraught enough at her son going missing (for the second time). So extra scenes were added to show her concern.
Tim Curry's hotel concierge was called Mr Hector
It's never mentioned in the film, but the Pennywise actor's charming doorman did actually have a name in the script.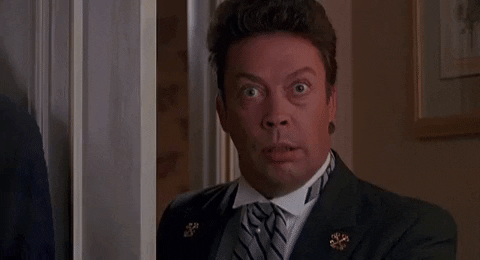 The pigeon woman was inspired by Mary Poppins
Brenda Fricker's grubby hero, who saves Kevin from the Wet Bandits, was based on the "old bird woman" from Disney's 1964 classic.
Joe Pesci shares a character with Orson Welles
Harry Lime, one half of the dopey criminal duo The Wet Bandits, is also the name of the titular character in Welles' 1949 film noir The Third Man.
Did you spot this Pennywise reference?
Remember when Kevin uses a blow up clown doll to trick Mr Hector into thinking his dad is in the shower? Yeah, that's a clever nod to Curry's turn as Pennywise in Stephen King's 1990 mini-series It.
https://www.youtube.com/watch?v=iMWWk8SleyU
Ally Sheedy from The Breakfast Club is in it
The '80s favourite makes a cameo as a grumpy airport agent talking on the phone. Sheedy is best known as quiet loner Allison in The Breakfast Club.
It's got Christopher Columbus' directorial trademark
Both Home Alone, Home Alone 2 and Gremlins – all written or directed by Columbus – feature clips from Yuletide classic It's A Wonderful Life. How very festive.