This Sunday sees the annual 'We Love America More Than Ourselves' Awards for outstanding contributions to the world of cinema. Or the Baftas for short.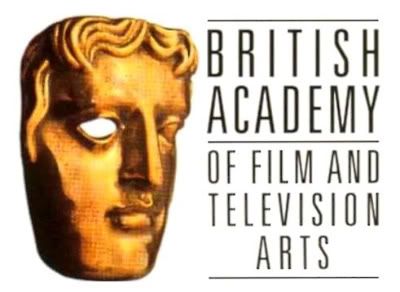 In honour of this wonderfully British mentality of putting ourselves in second place (see also the Brits) here's a fun drinking game for all the family to play come the 21st of February.
1) First up drink a shot of your choice in remembrance of what a great host Stephen Fry was. Take another when you remember how fawning this year's host Jonathan Ross was to all the audience members on his chatshow, talented or otherwise.
2) Drink a Baileys if you find yourself IMdb-ing Saoirse Ronan's age. Then take a long hard look at yourself in the mirror. You dirty, dirty thing.
3) Donate 10p to charity every time someone mentions Haiti. Donate £100 if no-one does because, after all, it hasn't been in the news for weeks.
4) Punch yourself in the face if Jonathan Ross mentions his 'relationship' with the BBC. Punch Jonathan Ross in the face if he mentions the 'Russell Brand controversy'.
5) In honour of Withnail down a mug of lighter fluid for every British winner not in an exclusively British category.
6) Throw a pint of shit at the screen for every Angelina Jolie/adoption joke.
7) Down a bottle of white wine, then a bottle of red wine, then a bottle of white wine if Carey Mulligan doesn't win the Orange Rising Star award. (NB An American friend of mine actually did this while we watched all three Terminator films back to back, one bottle for each film. He saved the red wine for T2, because, and I quote, "Terminator 2 is a classier affair").
8) Down a tequila for every time the camera cuts to an American not getting the joke that the host makes. Make it a double if it's a shit John Terry joke.
9) Drink your own piss if you manage to listen to every word that the Outstanding Achievement winner says without passing out.
There you have it, a perfect night in for you and the kids.
Remember: drink responsibly.
When Owen Nicholls is not berating Jonathan Ross for having a job he would kill a baby for, he edits and writes for www.thisfilmison.com. You can also find all the nominations for this year's ceremony there.