In general, Star Wars News Net does what it says on the tin. But yesterday the news site got more speculative than normal: it revealed a load of leaks about forthcoming projects in the Star Wars franchise, which a source had reportedly told them.
The details go years into the future – beyond episode 8, The Last Jedi and beyond the forthcoming young Han Solo movie, and into projects that Disney and Lucasfilm hasn't officially announced. The source explains the current ideas are "fluid" at the moment – but they're solid enough that we can single out five important new additions to the franchise. These are the projects to look out for – and no spoilers.
1. Standalone Obi Wan Kenobi movie
SWNN's source says: "Lucasfilm fully intend to make an Obi-Wan movie set between Revenge of the Sith and A New Hope, with Ewan McGregor in tow."
Like the 2018 Han Solo film, this one would focus on a period of Kenobi's youth – and unlike what some rumours say, it will not be a trilogy.
lucasfilm: we fully intend to make an obi wan mov-
ewan mcgregor: pic.twitter.com/FhM3CDnIkN

— Su kenobi ⚡ (@clwnewars) March 31, 2017
2. Standalone movie about Boba Fett and a group of bounty hunters
SWNN's source says: "It sounds as though Fett is just one important component to the movie as opposed to the central character."
According to SWNN, this one was expected to be announced a couple of years ago, but was shelved after its supposed director, Josh Trank (Fant4stic) dropped out. It's "not dead," says the source. It'll probably not be an origin story about Fett, as we've already seen that in Attack of the Clones. So instead it'll be about Boba Fett's early days as one of a group of bounty hunters.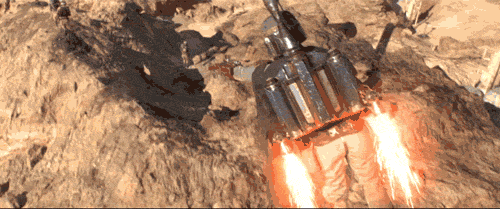 3. A love story…
SWNN's source says: "The 'love story' angle has more in common with Han & Leia's romance in The Empire Strikes Back than anything else.
Disney supposedly wants to target the young-adult audience (think The Hunger Games, The Fault in Our Stars) with a tragic romance. It's reportedly set to be the first Star Wars film with a female director. And although it'll have things in common with the Star Wars novel Lost Stars, it won't be an adaptation of it.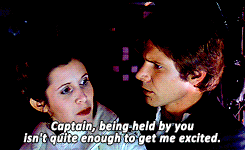 4. Movie intermission and new animated TV show
SWNN's source says: "Star Wars on television is going to become a big focus over the next few years."
The idea is that, a few years after the end of episode 9, Lucasfilm will stop making Star Wars movies for a while – the idea is that they'll "starve the market" to prevent "a sense of fatigue."
That said, it's likely that Lucasfilm will continue to make TV shows, like 2008-2013's The Clone Wars and the ongoing Star Wars: Rebels. There's no news on what period a new show will cover, but unlike The Clone Wars (which is set between episodes 2 and 3) and Rebels (which is set between episodes 4 and 5), it's suggested by SWNN that it won't be "filling in gaps" between films – instead the new series may take place in the same timeframe as an existing Star Wars film.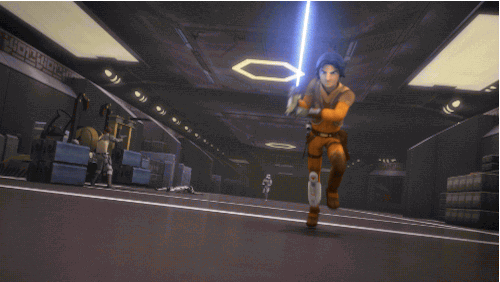 5. The Fourth Star Wars Saga Trilogy
SWNN's source says: "Since Star Wars is a generational thing, there will be a gap between the Sequel Trilogy's end and the new trilogy's arrival."
Eventually, there'll be a fourth trilogy in the Star Wars saga. But it'll be a long time before we see this one – it'll probably arrive after the long 'intermission' mentioned above…