If you didn't see last night's British Academy of Film and Television Arts awards (without the Television bit) join us for a recap of the evening's entertainment. If you did, join us anyway and see if you learnt as much as we did.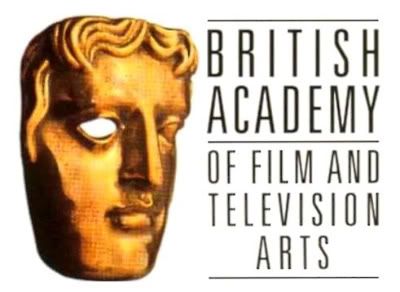 We can love ourselves
Winston Churchill once said, "The British nation is unique in this respect. They are the only people who like to be told how bad things are, who like to be told the worst, and like to be told that they are very likely to get much worse in the future." Not many Brits would argue with the man, least of all because we don't argue we discuss, but mainly because one of our defining characteristics as a nation is that we romanticise failure to the point of absurdity. So how nice it was to see us pat ourselves on the back at last night's ceremony by giving every other award to the very British The King's Speech. Three for acting, two for Best Film and a few more for technical achievements, if we could have nominated it for animation it probably would have won that too.
Common sense and logic aren't always good things
By having one of your 5 Best Film nominations be British it also means your Best British Film should be a shoe-in for at the very least the latter category. This year it was. The King's Speech took the top prize of Best Film so therefore it had to, and did, win the "smaller, less showy" gong of Best Brit Picture. Not so in previous years where the "smaller, less showy films" emerged victorious as, one would assume, better depictions of Britishness. Say what you want about The King's Speech and it's excellence, and it is excellent, wouldn't it have been nice to show a bit more love to Four Lions, Made in Dagenham and Another Year?
Everyone loves King Colin
If there was one bet your house, dead cert, lock-in last night it was Colin Firth for his portrayal of the stunningly winsome, stuttering King Bertie. A deaf, dumb, blind eskimo who'd never heard of the cinematographe could have told you Mr. Firth was walking home with a statue last night. While the Toy Story 3 prize for Toy Story 3 went to Toy Story 3 (oft repeated Twitter joke) to stifled yawns of expectation, Colin received rapturous applause by all in attendance. The reason. He's damn loveable, marvellous at what he does and he gives great speech. Expect at least 57 of the morning papers to read 'Long Live The King'.
BAFTA cameramen have a weird sense of humour/timing.
Away from The King's Speech the other certainty was Natalie Portman for Black Swan. Unable to attend due to her impending babydom (I'm still getting over this news) her director Darren Aronofsky accepted on her behalf and proceeded to crack jokes about her pregnancy. This led presenter Jonathan Ross to add more gags about 'getting knocked up' before the TV crew decided the world at home needed to see 14 year old actress Hailee Steinfeld's reaction to these witticisms. Odd.
Actors need lines
On Saturday I, quite elegantly, fucked over down my front steps, on the way to see Norwich play Reading, and dislocated my shoulder. True Story. I spent a few hours in A&E in absolute agony before they popped the little bugger back in. Still the pain probably wasn't as bad as poor Rosamund Pike's introduction to, of all things, Best Original Screenplay. As the Autocue bollocksed up the lovely actress was left with nothing but an expression of complete panic and an uncaring Dominic Cooper at her side. She fumbled and scrapped through it like a trooper but, ouch that must have hurt. (By the way I am typing this shit one handed with my arm in a sling. I hope you appreciate it. Oh and the people at our fine NHS are wonderful and deserve as much adulation as any of these film stars. They're just not as pretty.)
Christopher Lee is a bona fide legend.
At the tender age of 88, Sir Christopher Lee took to the stage, walking stick in hand, and gracefully accepted the Lifetime Achievement award. Thankful that he didn't "receive the award posthumously" Sir Lee was anything but (surly), gratitude pouring out of his very soul. If you missed it all you really need do is check out the man's filmography and if you feel so inclined stand at your computer and applaud. He deserves it. Oh and you could give him a nice little wave like Stephen Fry did.
The Social Network will win the Best Picture Oscar.
Legendary screenwriter Bill Goldman (Butch Cassidy and The Sundance Kid, among many others) famously opined of Hollywood, "Nobody Knows Anything". He was, and is, very right about this. I do not know that The Social Network will win the Oscar in a fortnight's time but if the BAFTA's told us anything it's that when it comes to film awards, patriotism abides. Just as The King's Speech told us of our failures and successes as a nation so does The Social Network speak to America. As one clever wag put it on twitter the other day; "It's the Great G@sby". I suppose we'll just have to w8 and c.