"The fact is," Bill Bryson said, "Britain is still the best place in the world for most things – to post a letter, go for a walk, watch television, buy a book, venture out for a drink, go to a museum, get lost, seek help, or stand on a hillside and take in the view".
Notice he didn't say "make movies". That's because, as patriotic as you may be, it'd be a foolhardy cineaste who claimed this little Isle produced the best films in the entire world.
But every now and again we have a bloody good try and so, in honour of Time Out's exhaustive compilation I decided to throw in my two pennies. Hope you do the same.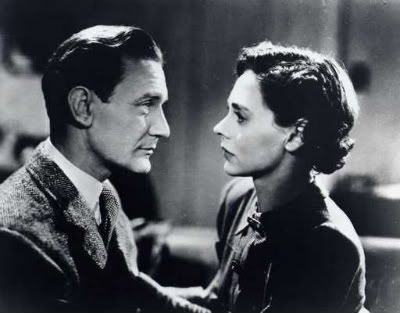 10) Brief Encounter (1945)
Once upon a time nothing defined the British like the rigidity of our upper lips. Nowadays we can all look how far we done fell and weep into out collective chips while watching ITV1's Take Me Out. The story of 'two married strangers that meet on a train platform and resist their urges' may not sound like a riveting tale but trust me, by the time the final line of "Thank you for coming back to me" is uttered you'll be a blubbering mess, but a proud, British, blubbering mess. After all, if this was American they'd have had it away before you could say "Platform 7. 6:30 To Tewkesbury".
http://www.youtube.com/watch?v=Il8B6E9FzSE
9) Withnail and I (1987)
Confession time. It took me more than a few attempts to 'get' Withnail and I. I could easily blame the 'lethargy by medication' lifestyle I had chosen when it was first introduced to me but every time someone attempted to show me this great British film I was either asleep or out of the room before the 20 minute mark. Then one day, after cleaning up my then futile existence, I revisited Bruce Robinson's classic. I discovered a film full of unique charm and gruelling grime in equal measure (the egg sandwich still makes me wretch), littered with witty dialogue, memorable characters and an ending to make you glad you hail from the shores of Shakespeare. "What piece of work is man…"
8) The Ladykillers (1955)
If the first thing you think of when you hear the name Sir Alec Guinnes is Obi-Wan Kenobi then go rent The Ladykillers immediately. A brilliantly dark and funny film that was so untouchable it inspired the only truly duff Coen Brothers movie. Note to self: must watch more Ealing films.
7) In Bruges (2008)
Before I'm attacked on all sides by our good friends over St. Georges channel, In Bruges is ours and we want to keep it. What actually makes a film British is more than usually down to finance. So while a film like Children Of Men may seem a UK product (and if so worthy of an inclusion in this list) it hasn't got enough UK cash in it to count. But thankfully In Bruges does. After a glut of increasingly poor sub Guy Ritchie mockney cock we were finally treated to a 'gangster' (and a use that word loosely) flick worthy of praise. When I initially reviewed it many moons ago I used the word 'Fuck' over 50 times. I'm quite proud of that.
6) The Third Man (1949)
While it might not be shown every evening on the Promotion of Swiss Cultural Heritage's DVD player, The Third Man is a cracking thriller from one of our best writers. This just pips Graham Greene's Brighton Rock to the post for a few reasons that have nothing to do with Orson Welles and that speech. In fact, let's have a little praise for Joseph Cotten instead, who more than admirably holds the film until Big O turns up and hogs the Harry Limelight. Name pun!
5) Dead Man's Shoes (2004)
Choosing just one Shane Meadows film is tough. Twenty Four Seven is a fantastic début, A Room for Romeo Brass a great ode to childhood. This Is England is harrowing and hilarious but for my money Dead Man's Shoes beats them all. A serial killer film, where you root for the serial killer. Continuing the great British legacy of producing the greatest actors in the world Paddy Considine is phenomenal as the brother out for revenge. Hats off to him for staying this side of the Atlantic too with fare such as the forthcoming Submarine. His directorial début, Tyrannosaur, is also due imminently. Good times.
http://www.youtube.com/watch?v=_vAk3Og3HLA
4) Shallow Grave (1994)
It may not be as cinematic as it's subsequent brethren of Trainspotting and the rest, but Shallow Grave is worthy of inclusion for one simple fact. It is a perfect example of what every film maker living in Britain and moaning about the state of their Film Industry should do. Get together a fantastic script, one that utilises a not unachievable budget, a cast of talented up-and-coming young actors (talented being the key word) and a simple yet brilliant premise. Job done.
http://www.youtube.com/watch?v=1eVbBAbfFMY
3) Lawrence of Arabia (1962)
Considering he only made one film since I've been born I always feel it necessary to check that the David Lean who made Brief Encounter is the same David Lean who made Lawrence of Arabia. It is. And it shows just how talented the man is. When someone as successful as Spielberg says before filming anything he revisits Lawrence of Arabia you know you're onto a winner. If for some inexplicable reason you haven't already seen it, you may want to check it out. Back in the mid 20th Century we made films like this on a huge scale. Getting into the 21st, the consensus by leading heads of power, including our Prime Minister, is if the UK is going to make bigger films "We should make more films like Harry Potter". Pillock. We shouldn't. We should make more films like Lawrence of Arabia.
http://www.youtube.com/watch?v=IDF0at7sC0M
2) The Red Shoes (1948)
I Know Where I'm Going, The Life and Death of Colonel Blimp, Black Narcissus… I could quite easily have, in all good conscience, filled this list with films made solely by the Archers production team of Michael Powell and Emeric Pressburger. Instead I've picked just two. You can thank me later. The Red Shoes is, and this mustn't be said lightly, the most visually impressive of the Archers output with yet more exquisite cinematography from the legendary Jack Cardiff. Without a cracking story though visuals aren't enough. Thankfully this has at its core a tragic tale worthy of the great performances and wonderful aesthetics on show. If you liked Black Swan make en pointe of seeing The Red Shoes. Ballet pun!
1) A Matter Of Life And Death (1946)
Not just my favourite British movie but quite possibly my favourite movie of all time. It has everything a film lover could want. Action, laughter, tension, special effects that would make Cameron and Lucas tumescent. It raises questions about life, death, love, the universe and everything. And it's also so bloody romantic if you're not moved by it, there's really not much left for you. In this world… or the next.
Altogether now, "I'm bailing out June, I'm bailing out but there's a catch…"