Spoilers follow for Black Mirror's USS Callister episode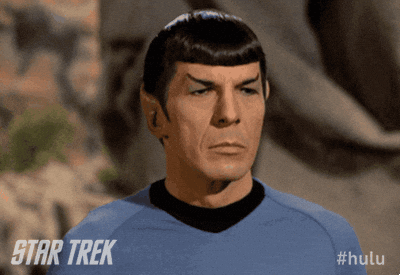 Just finished Black Mirror's Star Trek-inspired episode, USS Callister? You may not have realised it, but alongside acting talent such as Cristin Milioti and Michaela Coel were brief cameos by Kirsten Dunst and Aaron Paul.
The first of these appearances occurs immediately prior to the episode's 10-minute mark, when Daly (Jesse Plemons) is talking to Dudani (Paul G. Raymond). He looks over to the object of his fascination, new employee Nanette (Cristin Milioti), who is being welcomed by the rest of the office. In the background, an unnamed character played by Kirsten Dunst pushes past the group and back out of shot. In real life Dunst is engaged to Jesse Plemons, and starred opposite him in the second season of Fargo.
ALSO, did anyone else notice Kirsten Dunst walk by in the episode for literally like one second?? #BlackMirror4 #BlackMirror #USSCallister pic.twitter.com/g9UX7yrvQz

— Peyton McMahon (@PeytonMcMahon) December 30, 2017
The next cameo in the episode is by Aaron Paul, best known for his role as Jesse from Breaking Bad. You don't actually see Paul: you just hear his voice right at the end of the episode, when Milioti's Nanette and her crew have arrived in the patched version of the Infinity game. Initially his character – Gamer691 – asks the group: "Are we gonna blow each other or are we gonna trade?" When the crew refuse to do either he tells them: "Get out of my quadrant, or I'll blast you all to sh*t!"
https://www.youtube.com/watch?v=RffKB_xJojo
http://link.brightcove.com/services/player/?bctid=5689256744001