Spoilers for Game of Thrones season 7 episode 3 follow.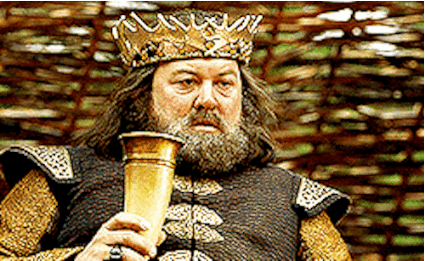 Game of Thrones season 7 hasn't been without its big moments. We've had two pretty big battles – one at sea, one at Casterly Rock – and several major characters have kicked the bucket, both in and out of conflict. But the upcoming fourth episode, 'The Spoils of War' looks set to be the massive firestorm we've all been waiting for. There are a few big things coming up on Sunday's episode – Arya's arrival at Winterfell, for example. But most exciting of the lot is a massive, direct clash between the Lannister and Targaryen forces: one that has Daenerys leading her troops from the back of her dragon, Drogon.
In the trailer for episode 4, we see a frustrated Daenerys say: "All my allies are gone – I'm losing. Enough with the clever plans." Meanwhile, Jaime Lannister is leading a convoy containing an enormous shipment of gold – probably from Highgarden to King's Landing – along with his Lannister army. At the end of the trailer we see Dany riding her dragon, Drogon, through the skies. And in the promo image for the episode, we see her on top of Drogon in a flaming field, while Dothraki and Lannister forces engage in combat.
Watch now: Game of Thrones season 7 with Now TV 14 day free trial
The totally spoiler-averse may want to look away here, because we're about to look at all the relevant trailer footage from both season 7 trailers and the episode promo. Via the various clips HBO have released of the season, we've piece together what we think is likely to happen when Dany and Jaime's armies collide – and it's pretty awesome. Check it out below:
Jaime prepares his convoy, with Bronn at his side:
https://giphy.com/gifs/swgVrECjJrcA
https://giphy.com/gifs/YNFUo1SDrhMsM
Jaime checks the gold is all in place:
https://giphy.com/gifs/5t5T6TOEtFAwE
The Lannister army prepares for the Dothraki attack:
https://giphy.com/gifs/qFOTToX5aav4s
The Dothraki and the Lannisters engage in battle:
https://giphy.com/gifs/IFX2o1i6r7f4k
Daenerys arrives:
https://giphy.com/gifs/13fk01chenKXaE
Daenerys leads the Dothraki army from Drogon's back:
https://giphy.com/gifs/VrnTvzP1hF58k
https://giphy.com/gifs/dS6p48zDULJuw
The Dothraki kick Lannister ass:
https://giphy.com/gifs/DrpD03yit03GU
https://giphy.com/gifs/qR4TnxkzFxNYc
Drogon gets up close with an enemy to unleash the flames:
https://giphy.com/gifs/ogJvaEjAVSNO0
Fire is everywhere:
https://giphy.com/gifs/THWOkpnxrIzRK
A desperate, furious-looking Jaime barrels across the burning plain, in what looks like some kind of last-ditch effort.
https://giphy.com/gifs/BKdddt7bGhfAk
And that's it. How hyped up are you? Let us know what you think is going to happen in the comments.