Spoilers for Game of Thrones season 7 episode 4 follow.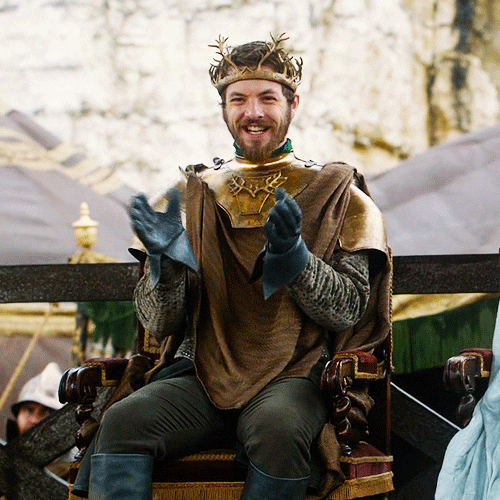 We've passed the halfway point of Game of Thrones season 7, and tensions continue to heat up as we reach the season finale. After last week's burnout episode, the fate of Westeros hangs in the balance – but in case you thought the show has forgotten about the threat in the north, fear not. Episode 5, named after the Night's Watch castle of Eastwatch-by-the-Sea, where Tormund Giantsbane has led his Wildling army, and where the Hound has been heading alongside Beric Dondarrion, Thoros of Myr and the rest of the Brotherhood without Banners. Unfortunately the episode trailer below refuses to acknowledge these characters, or anything to do with the episode title – probably to throw us off the scent. Take a look at it below:
A helpful Redditor has compiled a load of images from the season 7 trailer that we haven't yet seen in season 7 or in the episode 5 promo – and many of the ones involving the Hound and his crew are likely to show up at least at the end of episode 5, Eastwatch, since that is after all where they are right now. Another reason it's likely we'll see some of that intense, wintry battle action is that Matt Shakman – the director who brought us the awesome battle sequence in episode 4 – has also directed episode 5. That said, it's likely that some of the images in the gallery below may not appear until episodes 6 or 7:
Meanwhile, HBO has released a set of images of scenes that we can definitely expect in episode 5. It looks like the majority of them come from the first 15 minutes or so of the 59-minute episode – but let's take a look at them anyway and scan them for hints…
Tyrion wanders miserably through the wreckage created by Daenerys' firestorm entrance in last week's epiosde, when her dragon Drogon burnt the Lannister army to a crisp. Is he beginning to doubt the humanity of his queen?

As we saw in the episode trailer, Daenerys tells the surrendering Lannister soldiers that they can bend the knee and live, or refuse and die. Her Hand, Tyrion, doesn't look best pleased, possibly because his brother Jaime may be among the war-prisoners assembled before Dany.

As we saw in the episode preview, Varys tells Tyrion: "You need to find a way to make her listen." Note that Tyrion has started drinking again.

Cersei looks like she's waiting for someone or thinking deeply about something here: is she pondering her losses, and changing her plans?

We haven't seen Sam and Gilly for a couple of weeks; we know now that he's still in Oldtown, and he's presumably still discovering key new pieces of information there. But will he ever leave and reunite with Jon Snow? Come to that, shouldn't Jorah Mormont be arriving in Dragonstone soon?

This looks like it could be the moment where Daenerys' dragon Drogon is roaring at Jon Snow, as in the picture at the top of this page. Another gambit to make Jon to bend the knee, possibly.