Spoilers for Game of Thrones season 7, episode 5 follow.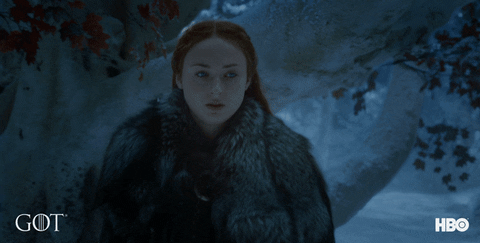 King Robert Baratheon's bastard son Gendry has been missing from Game of Thrones viewers' screens since 2013, when we saw Davos helping him escape the late Stannis Baratheon's then-stronghold of Dragonstone, in a rowing boat. NME caught up with actor Joe Dempsie to discuss what Gendry's been up to, what it's like wielding his new warhammer, and what we can expect from the rest of season 7.
What's Gendry been doing since we last saw him?
Joe: "He's been biding his time, keeping his head down, working in the forgery making armour for the Lannisters – who he now knows are the family that killed his father and tried to kill him. But he's back where he fucking started, and I think he craves the excitement – maybe even misses the danger to a certain extent. He feels like he has a bigger part to play and he's been waiting for someone like Davos to walk through the door and offer him that opportunity."
One thing I want to know where's Gendry ? #GameOfThrones pic.twitter.com/Ukj7bxxC0T

— Lia Williams ????? (@VampurrKitty) August 7, 2017
Gendry has a warhammer now. What training did you have to do to wield it?
"They suggested I go to B&Q and get a sledgehammer so I could practice in my garden in London – so I did that. I've still got it here. Hopefully my garden's not overlooked by anyone, otherwise I think the authorities might be getting a call…
"Anyway, I got myself to a point where I was comfortable with the weight, and then it gets to the fight sequence and they hand me a foam copy. They're like: 'You can't use the actual one in the fight sequence, what if you hurt someone?' I was like 'Oh shit, what was the point of flinging a sledgehammer round my garden for six weeks?!'
"But it's a pretty badass weapon, isn't it? I was happy with it. And I like the idea that Gendry's got a certain sense of pride in who he is: even though he was his father's bastard and he never had anything to do with him, he's recreated his legendary warhammer and continued that tradition."
What's coming up for Gendry?
"In episode six he encounters characters he's got a very legitimate beef with, but he learns he's going to have to suck it up. It's a dog-eat-dog world, Westeros, and everyone's got some kind of sob story – it doesn't mean they go on about it. Hopefully what we'll see by the end of this season is a less naive Gendry who understands that there's a real threat here."
What else can you reveal about Gendry's season 7?
"One of the things you learn about Gendry that's probably always been a part of him is he's quite impulsive. He accepts Davos' offer without really thinking: the fact of the matter is the task at hand isn't an enviable one and it's something that he may well be way out of his depth taking on. So you learn that about him.
"There's also a meeting in episode 5 with Jon Snow where I think you get a sense again of that impulsivity. Gendry is told by Davos very specifically not to mention who he is, and he blurts it out within seconds of meeting Jon Snow, out of a mixture of pride and a feeling that he and Jon Snow might actually get on pretty well because they're both bastards – like, they probably have a lot of shared experiences when it comes to childhood and stuff. And also he's just a bit thick, I think!"
Can we expect him to meet up with Arya?
"You'll have to wait and see. A lot of viewers would like that, they shared a bond and a connection, there's a lot of this happening in the show where characters cross paths that are both wanting for something and happen to find it in another character. Gendry reminded Arya of her brothers who she was missing up in Winterfell and I think Gendry was just looking for a friend really, he seems to be someone who's kept himself to himself a lot. I'd like to see them cross paths again but whether they will or not, who knows."
Was it hard to keep your return a secret? 
"I had a long time to sit on it: I found out in November 2015, and season seven started filming in Belfast in September 2016. I was going over to Belfast for my first bit of filming, so we were flying over in the afternoon, to rehearse in the evening and shoot the next day. It happened to be this unseasonably hot September day, it was fucking ridiculous, and I had shorts and flip-flops on. I remember thinking: 'Is it a bit rude to turn up to work in shorts and flip-flops for this rehearsal in the evening?' But I just thought: 'Sod it, it's too hot, I can't face putting a pair of jeans on.'
"I knew I'd made a mistake as soon as the plane door opened in Belfast because Belfast doesn't really do baking hot, ever. Then, when I was walking through the arrivals hall in the airport, I'd been on Northern Irish soil for all of about 10 minutes, when I looked to my right and there's just a dude there with a camera phone. I was wondering: 'Is he taking a picture of me or not?' It reminded me of the level of interest in the show has grown in the years since I've last been there: you step off the plane, within minutes someone's taken a photo and by the next day it's been run by Vanity Fair. And I look like sort of feral: pasty legs are out, I've got my hood up. By that point I guess the secret was out."
Joe Dempsie spotted at Belfast airport. Guess he won't be rowing for much longer… #GameOfThrones #Gendry pic.twitter.com/GyCzXHYBPy

— X-Geeks (@xgeeks) September 14, 2016
Were you happy to see everyone again?
"It was lovely going back. The two main things I was looking forward to were getting back to Belfast – because it's a great city that I realised that I'd missed quite a lot – but then also loads of friends. When we were making season 1, I'd only just moved to London, and Game of Thrones couldn't have been a more perfect job to get, because although we had no idea it was going to become such a juggernaut of a TV show, what it did was expanded my social circle massively. There were loads of people of a similar age to me that were all London-based, so I hang out with Kit [Harington] and Alfie [Allen] and Richard Madden and Oona Chaplin and Finn Jones and Gwendoline [Christie] and all these people. It was great, I made friends. It was great to just get some time to hang out with them. Although a lot of them are dead now, it felt quiet in Belfast. Like, 'Where have all my mates gone? They're 6 feet under.' But it's also great to meet new people. This time round I got to work with a lot of cast that I'd never done any scenes with so it was great."
Are the rumours about Bastille and Conor McGregor's cameos true?
"I was so excited about the Conor McGregor rumour, to the point where I immediately texted [showrunners] David and Dan saying: 'I have to be in Belfast on the day'. Primarily I'm a boxing fan, but he single-handedly got me interested in the UFC. You can't fault his ambition and his willingness to step up and challenge anybody. He's the oracle, isn't he? He's not afraid to predict things and then do them. I'd have loved to have met him, but sadly I don't think Conor's going to be in it.
"I'm not sure about Bastille. I don't think so, I think Ed Sheeran's enough for now, isn't it?"
You've got a few projects coming up, like Been So Long – is that like La La Land for Camden? Do you sing?
"I knew that was how it would be described, as an urban musical. I'd never done a musical before, it terrifies me. So I was aware that that was a bit of a complex of mine so when the offer came in for this part, I said: 'They do know that I've never really sung before and that it scares the life out of me?' and my agent said: 'Well yeah, we know that, we've told them that, they don't seem to care'.
"So I said yes not only because I think it's an interesting project but also because it's so far out of my comfort zone. I think I'm at an age now where I'm more willing to do that. I've been very lucky to have had such a varied career up until now, to work with such great directors, but there's a sense of how to progress: how do I keep it interesting and varied? I think the answer is to scare yourself and see if you can manage it.
"There is a song that I sing, we did it in two takes – which either means it was alright or they really could not stand to hear another take – but we'll see. I'm sure in the lead-up to the release I will probably be waking up in cold sweats, but I'm glad that I did it. I'm so not going to be the focus of that – it's really Arinzé [Kene] and Michaela [Coel]'s movie, I'm sure they are absolutely fantastic."
How about your new FOX series, Deep State?
"I'm playing a Brit, an MI6 operative called Harry Clarke. When you first join the story, he's part of a unit that is sort of MI6 and CIA working in conjunction to assassinate five prominent Iranian nuclear scientists, because the intelligence says that Iran is going to renege on the nuclear deal – but then stuff isn't as it seems and so my character goes down a rabbit hole. The overarching idea of the series as a whole is examining where real power lies and my character really has to question who he's working for, and to what end.
"We've been filming out in Morocco, we were in Casablanca for a couple of months, and production has just moved over to the UK which is going to double for London and Washington DC. It's a really ambitious, far-reaching narrative really – Morocco is doubling for Iran and Lebanon, and action also takes place in the French Pyrenees. I think it's going to be a really interesting piece. It's a cerebral drama, the narrative is very intricate – it's not the kind of thing you can sit and have on in the background while you flick through Instagram! And the politics of it I think are incredibly prescient. I dig where it's coming from."