The Office US' last episode aired on the 16th May 2013. Five years on, the chairman of NBC entertainment, Robert Greenblatt has revealed that he has been in contact with the show's creator, Greg Daniels, about a potential new season.
What's the release date for the new season of The Office?
It's not entirely certain that it's happening, because NBC have yet to announce anything official. Early reports indicated it could be arriving towards the end of this year – season 10 was thought to be running between 2018-2019 on NBC – but it could be 2019 before we see new episodes.
Is there a trailer for season 10?
No trailer as of yet. Old bloopers from previous episodes? Yes.
What should we expect?
There are talks of a Christmas special as part of the series. John Krasinski told IndieWire about the idea in March 2018.
"I think the UK thing that I always have pitched and wanted to do is that Christmas special thing, where we do a Christmas special this year and then two years from now, or three years from now, we do another one," he said. "I love that idea, coming back finding out where everybody is. I would totally be down for that."
Despite being in constant competition with paper supply companies like Staples, Dunder Mifflin will still be in business.
How many episodes will there be?
A full series order hasn't been confirmed, so neither has the episode count. The last season was around 25 episodes lasting between 20-40 minutes.
Any new cast members?
TVLine's source reported that there would be a mixture of old and new cast members in a new season, and John Krasinski is said to be returning. Steve Carell (Michael Scott) will not be part of the 10th season. Steve told Entertainment Tonight: "I kind of don't want to do it because I love the show so much. I think people would be disappointed, I really do."
They really shouldn't reboot. The finale showed us how everyone ended up & most importantly we realized THE OFFICE IS NOT THE OFFICE WITHOUT STEVE CARRELL. https://t.co/UUBuT1Z0U4

— xandria (@obliviscentes_) December 22, 2017
It is unclear whether stars like Jenna Fischer (Pam) will return.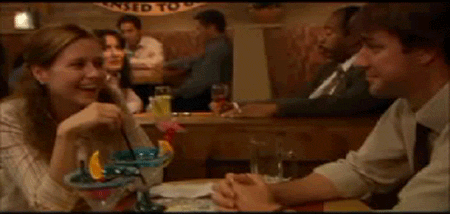 I dunno if this is me or the wine but man Jim is so freaking hilarious. Major props to the whole US Office TV show.

— Karine Palascak (@karinepalascak) June 19, 2015
Ed Helms revealed to E! that he misses the show. "I miss those people so much. I miss that whole world. It was just such a fun, fun universe."
Has filming begun?
The US Office team are keeping us guessing – but we'll keep this page updated with any further developments.
Words: Katura Barrows