Spoilers follow for Game of Thrones season 7, episode 7 – The Dragon and the Wolf.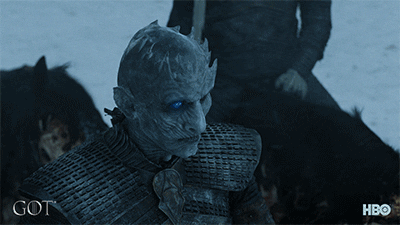 If you've been listening carefully throughout Game of Thrones season 7, you will have noticed a sound effect accompanying the appearance of a particular character in almost every scene they were in. All season long, it's been foreshadowing their death. And it was a big one: Littlefinger is the only character who's been around since season 1 to have died in season 7.
https://www.youtube.com/watch?v=FFZgyJZObOI
Listen to the moment in the above clip from episode 6, after Littlefinger says: "I don't know." A raven caws. Watch the rest of his season 7 scenes again and you might be surprised to see or hear ravens in almost every one of them. In another prominent instance, it happens several times while Arya is searching Littlefinger's room in episode 5.
https://www.youtube.com/watch?v=RcgAJmYjLhA
In the season finale, which aired on HBO on Sunday (August 27), it was revealed that Bran had been watching Littlefinger – by warging into ravens – and it was his intervention that helped solve the dispute between Arya and Sansa. The information he provided Sansa and Arya with also led to Littlefinger's death, and retrospectively the raven calls sound even more ominous than they did before.
But some GoT viewers were onto Bran way ahead of that reveal. As long ago as last week, Redditor thaCleaner noted the raven caws in Littlefinger's scenes, writing: "Perhaps Bran is watching?" Another, Relyson, shared that their girlfriend had been annoyed by the sound of ravens cawing every time Littlefinger was onscreen. They write: "She eventually put together that Bran was listening/watching everything Littlefinger was plotting and would finally be the one to pull the plug on him." Well spotted.