Boiler Room will host a special Trainspotting 2-themed rave in Berlin tomorrow (February 10).
The new film – the long-awaited sequel to Danny Boyle's 1996 black comedy – was finally released on January 27. Titled T2: Trainspotting, much of the cast from the original movie reunited on screen, with Ewan McGregor, Johnny Lee Miller, Robert Carlyle and Ewen Bremner reprising their primary roles.
As part of the film's launch at the annual Berlin Film Festival – which opened today (February 9) and will run in the German capital until February 19 – Boiler Room will host a special Trainspotting-themed rave in the city tomorrow night.
The online music project, who typically live-stream DJ and live sets from various locations throughout the world, have booked Sasha and Goldie for the prime DJ slots at the rave – with each set to deliver a 'throwback' set that celebrates the music culture around the two films. The rave promises to be "a straight-up love letter to the '90s.'
Find out more about the rave here, and see the official poster for the event below.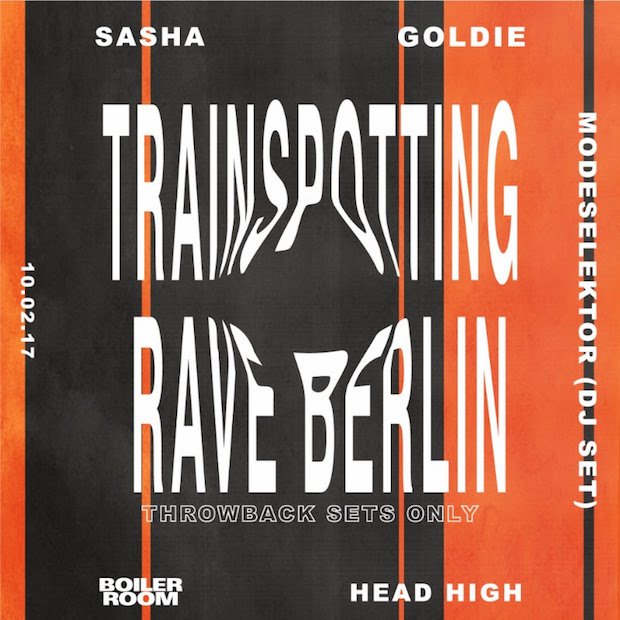 The decision to film Trainspotting 2 in the UK, meanwhile, was last month cited as one of the biggest contributing factors to the UK film industry breaking spending records for film production in 2016.