Just for a moment, cast your minds back a whole decade to 2007. Gordon Brown became Prime Minister, Arctic Monkeys released Favourite Worst Nightmare and the first iPhone was unveiled. A big year for sure, but there could be one, iconic thing that you might have forgotten.
Easy to forget that before the John Lewis schmaltz era, adverts at Christmas didn't have quite the prestige and part in your annual celebrations that they do now. But then Tesco unwrapped the only present you could ever want: their 2007 Christmas advert.
In order to promote their festive wares the supermarket heavy weights dropped the hottest vid of the year, and it only features five bonafide, top tier icons: the actual Spice Girls.
The ad features the OG girl group just shopping for each other's Christmas gifts in Tesco (classic), ending up in a calamity when they each spot another member of the group also grabbing some last minute presents in the very same supermarket. What are the chances?!
We see Posh, midway through buying iPods (RIP) for the gals, having to disguise as herself because she spots Baby: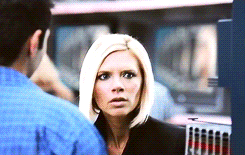 And Ginger hiding behind a Guinness Book of World Records so that Scary doesn't spot her.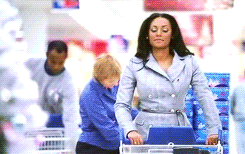 Anyway it's totally iconic, and as a festive treat why not watch it with your loved ones instead of The Snowman for the hundredth time. Other supermarkets are, of course, available.
Merry Christmas x