Siouxsie Sioux and Iggy Pop have been announced to headline this year's Cruel World Festival.
They will lead the line-up for the upcoming festival, which will take place on May 20 at Brookside at The Rose Bowl in Pasadena, California.
Other acts on the bill include Billy Idol, Love And Rockets, Echo And The Bunnymen, Adam Ant, The Human League, Gary Numan and Gang Of Four. You can see the full list of names below.
Tickets for Cruel World go on sale this Friday (January 27) at 12pm local time. Fans can register now for access here.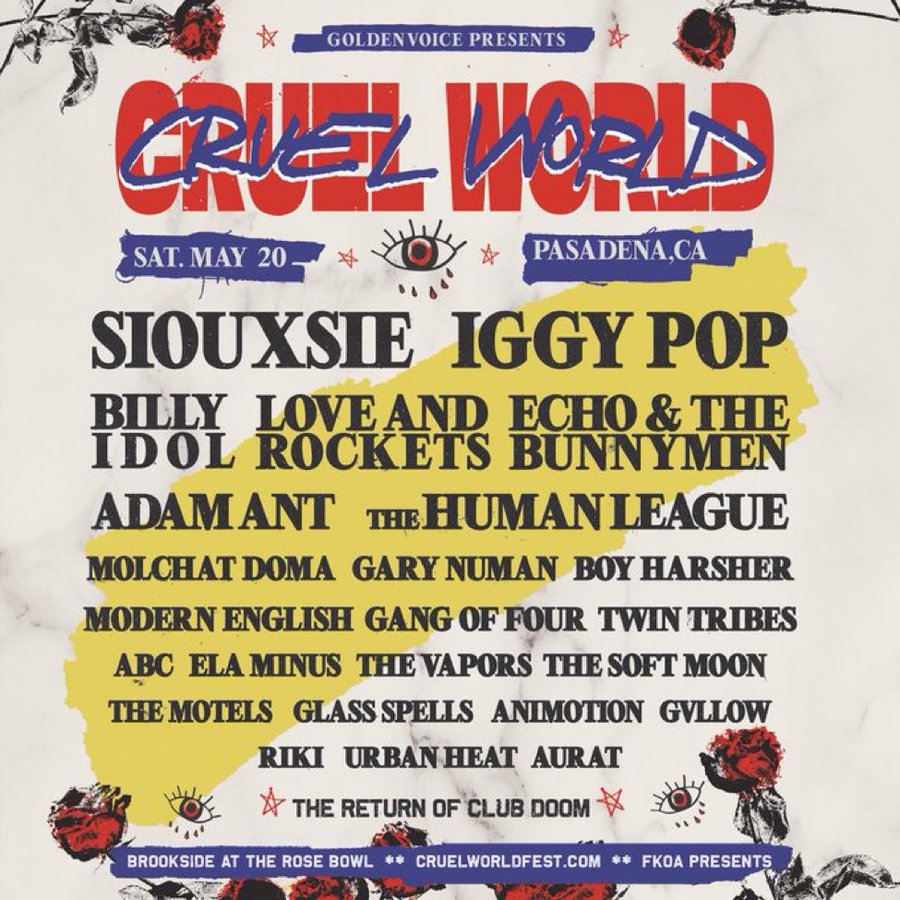 This festival will mark Siouxsie Sioux's first North American performance in 15 years. The post-punk icon – was best known as the singer in Siouxsie & The Banshees before going on to play in The Creatures and eventually going solo.
She last played live in 2013 for Yoko Ono's Meltdown festival, which was held at London's Royal Festival Hall.
Love And Rockets will also make a grand return to the stage after the band last performed together in 2008.
Last year's line-up which saw the festival extended to two days included Morrissey, Blondie and Bauhaus headline alongside Devo, Echo & The Bunnymen, The Psychedelic Furs, Violent Femmes and Public Image Ltd.
Elsewhere, Siouxsie Sioux will also join main stage headliners Pulp, Paolo Nutini and George Ezra at this year's Latitude festival from July 20-23.
Meanwhile, Iggy Pop recently performed a raucous rendition of his single 'Frenzy' alongside Duff McKagan, Chad Smith and Josh Klinghoffer on Jimmy Kimmel Live earlier this month.
Speaking to NME in his recent Big Read interview, Pop said 'Frenzy' was the first single from the new album because it "struck the cattle prod in our joy button whenever we heard it".
"We needed to step on the gas harder and when I listened to it, it felt like when someone's in the room you've got the hots for, but you're not ready to deal with it yet," he said. "I eyed that one in the corner for a month before I approached it."
In a four-star review of 'Every Loser', NME described the record as a "raucous return to his roots" on which he is "as feral – and furious – as we've heard him in years".
Pop is also supporting Red Hot Chili Peppers on their forthcoming tour dates. You can purchase any remaining tickets here and here.