Robin Hardy, director of the 1973 cult horror film The Wicker Man has died, aged 86.
A friend confirmed that Hardy, who also made a 2011's follow-up 'The Wicker Tree', passed away on Friday.
Last year, Hardy revealed that he'd like to make a third Wicker Man film, in tribute to actor and star of the film, Sir Christopher Lee, who died last year.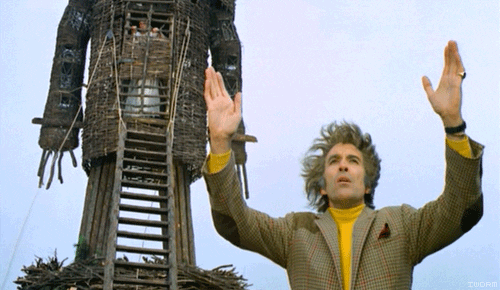 The Wicker Man also starred Britt Ekland and Edward Woodward and told the tale of a Christian police officer who was sent to search for a missing girl on the mythical island of Summerisle.
Edgar Wright has been among the stars paying tribute to the late director who was a great inspiration to him.
R.I.P Robin Hardy, director of hugely influential horror 'The Wicker Man'. There would be no 'Hot Fuzz' without it. pic.twitter.com/zALW0NrEfu

— edgarwright (@edgarwright) July 2, 2016