Spoiler alert: do not read on if you have not seen Game of Thrones season six, episode seven.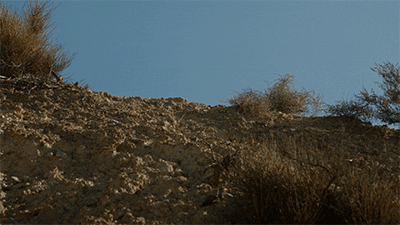 As we all know,
Arya got stabbed by the Waif
in episode seven of
Game of Thrones
, fell in the river and crawled into a crowded street, with no one to help her. Ever since, fans have been theorising about how she could possibly make it out of the situation alive. But now a new promo shot from HBO has prompted speculation about the return of a beloved character long believed dead.
Is Syrio Forel Coming Back To Game Of Thrones?
Like The Hound – before his return in episode seven – Syrio Forel was never shown dying, and he has been believed dead ever since. The 'water dancer' –former First Sword to the Sealord of Braavos, if you like – taught Arya how to use a sword in season one of Game of Thrones. He was last seen battling the Kingsguard with a broken sword while Arya escaped King's Landing. But if you look at the below photo, that silhouette looks a lot like Forel.

https://twitter.com/nonpromqueen/status/740932645350215680
The actor who plays Syrio, Miltos Yerolemou, has retweeted the above tweet of the promo shot, and he replied as follows:
?????

— Miltos Yerolemou (@miltosyerolemou) June 9, 2016
Have a look at this comparison from
Reddit user Megabreath
if you're not sure:
Someone's linked the silhouette in this #GoT ep 8 promo shot to long-lost season one character Syrio Forel pic.twitter.com/2s1eCWSS3n

— Larry Bartleet (@larrybartleet) June 10, 2016
Of course, Yerolemou could just be teasing fans by retweeting that image – perhaps HBO would have vetted the shot of Forel's silhouette if it was actually him – but there's more evidence out there.
What other evidence is there for Syrio Forel's return?
Have a look at this episode of Sky Atlantic's Thronecast, a post-Thrones show on which actors and celebs discuss the latest episode. Straight after episode seven – one week before Syrio Forel appears to be making his return – actor Miltos Yerolemou was on the show, which doesn't feel like a coincidence. In the interview with presenter Sue Perkins, he appeared to say that Syrio had a 'strong relationship' with the House of Black And White (The Faceless Men's other name) before checking himself, possibly for spoilers, and saying "I don't know", then going on to explain that the character was just a great swordsman from Braavos:

Then there's this set picture, where that curly Syrio hair crops up again:

What do you think?