The OC was one of television's greatest achievements. Created by Josh Schwartz, then just 26 years old, it's one of the most fondly remembered shows of recent years.
Seth (Adam Brody): so geeky he had a toy horse called Captain Oates, despite almost being a grown man, and yet somehow unbearably attractive. Ryan (Ben McKenzie): a bad boy from the wrong side of the tracks turned moral arbiter when Seth's family took him in and showed him love. Summer (Rachel Bilson): at first kind of annoying, until she won you over and then you loved her more than your actual friends and family. Marissa: the wealthy girl next door with inner demons that threatened to get the better of her.
When they all met in Newport Beach, California, pop culture history was made. The show ended almost a decade ago. Let's take a trip down memory lane, shall we and revisit the things you'll only know if you adored The Orange County.
You spent the years 2003 to 2007 – the show's duration – listening exclusively to Seth's favourite band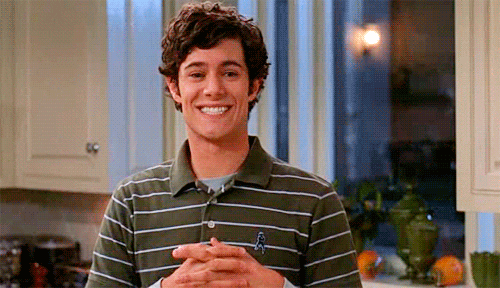 Deathcab For Cutie, they were the best years of our lives.
You vowed never to go to Ryan's hometown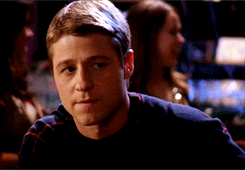 Ryan's hometown, a "dirtbag town" according to the show, was called Chino. Ryan, from the wrong side of the tracks, spoke of Chino as if it were the arsehole of the universe. Based on The OC, you'd think the California town was a bombsite, a hell hole, a war zone – rather than the average, sleepy place it really is (city officials lodged a complaint about its depiction on the show). Still, we bet you crossed it off your holiday wishlist.
But you longed to visit The Bait Shop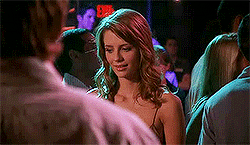 Aka the coolest venue in Newport, which the gang began to frequent after moving on from the less edgy Crab Shack in series two. Bands that played there: The Killers, The Walkmen, Modest Mouse and (of course) Seth's favourites, Death Cab. Here Seth fell so hard in love with an older, cooler woman – Alex, played a young Olivia Wilde – that he took a job mopping up just to be around her. Even the real building has been demolished now, but The Bait Shop will forever have a special place in our hearts.
You know this is the greatest screen kiss ever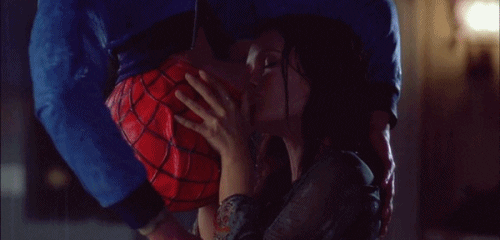 Sorry Tobey Maguire, sorry Kirsten Dunst.
You celebrated Chrismukkah – whichever faith you are or aren't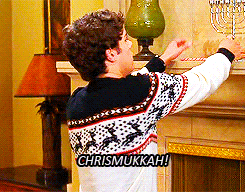 Seth's dad, the dreamily liberal, eyebrow-tastic Sandy Cohen (Peter Gallagher), grew up in a Jewish household in New York. Seth's mum, Kirtsen Cohen, is presbytarian. Since Seth is mixed faith, he combined the religions to create a new one. Schwarz has said: "That Seth would have very cannily seen this as an opportunity to really cash in and have eight days of gifts, followed by one day of many, many gifts… felt very true to his character."
You quote that line at every opportunity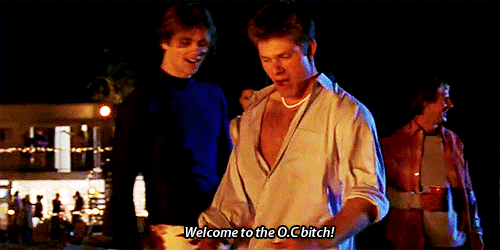 And people are like, "Mate, that show finished almost a decade ago." We're not stuck in a time capsule, you're stuck in a time capsule.
You love your friends, but you not this much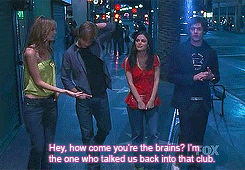 The group dynamic between Seth, Summer, Marissa and Ryan is arguably what made the show such a success. They influenced one another, as real friends do, so we found Seth attempting to imitate Ryan's bad-assery by wearing a white vest and Ryan softening his persona with polo necks and a calmer demeanour. There was also a certainly unlikeliness to pairings. Who could have foreseen sassy Summer and geeky Seth hooking up? Or working-class, street-fighting man falling Ryan in love with wealthy, refined Marissa? As in life, though, opposites attracted and the resulting chemistry was undeniable.
You wished someone cared enough about you to dress up as Wonder Woman
Then again, Seth Cohen was a loveable dude.
You wished Sandy Cohen was your dad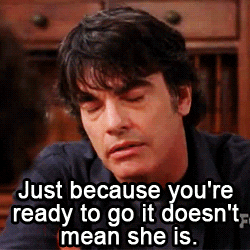 Sorry, Dad, but Sandy rose from humble beginnings to become a successful lawyer who served as a wise counsel and moral compass of the show. He was, in many ways, Atticus Finch for a new generation. He was funny, supportive, generous (if he hadn't taken Ryan in, we wouldn't have got one of the best shows on television) and, boy oh boy, did he have a strong 'brow game.
You don't know how almost a decade has disappeared since The OC ended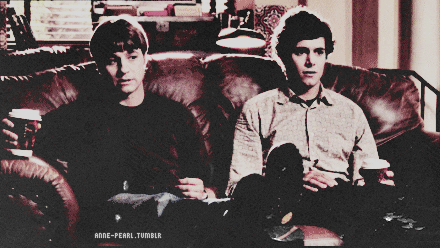 Here's hoping Captain Oates has evaded the glue factory in that time.