You might think you're in the know when it comes to Perth psych lot Tame Impala, but do you know them better than anyone else? Here's what it takes to become one of Kevin Parker's true disciples.
1. You just really want to get away from people sometimes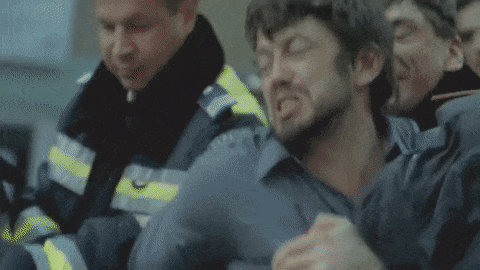 2. Your approach to Kevin Parker and his lyrics is almost scientific
3. You don't think he's Jesus exactly, but…
4. You know to call Kevin by his many nicknames
5. You see opportunities to pay tribute to the band everywhere
6. You're also aware that you can go to the 'Lonerism' album art location IRL
It's in Paris' Luxembourg Gardens, and you've probably been there.
7. You consider this performance of 'Half Full Glass Of Wine' one of their greatest ever
8. You viewed this cover as the brilliant homage it is
9. You may have welcomed them to your country in person
10. You're sad that the cyber-playground bully, Siri, calls them names
11. You're of the correct opinion that everything Kevin Parker touches turns to musical gold
Whether he's producing, playing or mixing
http://www.youtube.com/watch?v=F917nJ1TJR8
12. His bandmates, too
There are too many examples for just one list.
13. You're holding out hope that the Kevin Spacey project gets a studio recording of its own
…even though it was just started as a fundraiser for their pregnant friend whose car was stolen.
14. You don't really know Trevor very well, but you know you hate him
Screw that guy.
15. Sometimes when you're listening to them you… zone out
Discover & Share this Art & Design GIF with everyone you know. GIPHY is how you search, share, discover, and create GIFs.
16. You appreciate the evolution of a Tame Impala song like you would the development of a fine wine
17. You're always slightly surprised to see Kevin enable selfie culture
18. You're less surprised to see him with Mac DeMarco
19. You know their fans do great fan art
They're also capable of slightly mad theories.
20. You're fully aware of how privileged this tiny 2008 crowd was
21. You can't choose your favourite Tame Impala song
It could be this one
http://www.youtube.com/watch?v=KQH2Kq1QXaI
It could be this one
http://www.youtube.com/watch?v=NTfYYRGTB3g
It could be this one
http://www.youtube.com/watch?v=wycjnCCgUes
Et cetera.
22. You also rate their covers highly
23. You couldn't help laughing when this Chilean site got it very wrong…
…by alleging Tame Impala had got one of their melodies from child star Pablito Ruiz.
http://www.youtube.com/watch?v=b0M901BgWqM
24. You think Kevin's jokes are pretty good
25. And his French too… kinda
26. You wouldn't pressure them for new music, because you know patience is the key