Sci-fi/Western hybrid Westworld is back for Season 2. Here's all the key information you need to know about Westworld Season 2.
When is Westworld Season 2 out?
The show returned on April 22 on HBO and Sky Atlantic. Fans in the UK will be able to see the finale five days earlier due to a special BFI screening on June 19, five days before it is shown on TV in the US and UK. Find out more details here.
Is there a trailer for Westworld Season 2?
Yes, we've had three. The trailer most recent offers glimpses of ShogunWorld, the feudal Japan theme park – while the clip itself is soundtracked by a cover of Nirvana's 'Heart-Shaped Box'.
https://www.youtube.com/watch?v=sjVqDg32_8s
Here's the trailer which dropped during Super Bowl 52, soundtracked by Kanye West's 'Runaway'.
https://www.youtube.com/watch?v=qUmfriZoMw0&feature=youtu.be
How many episodes will there be?
As confirmed by Bloys, there will be 10 episodes, just like the first season.
Here are the confirmed episode names, so far.
Journey Into The Night
Reunion
Virtù e Fortuna
The Riddle of the Sphinx
Akane No Mai
Phase Space
Les Ecorches
Kikshuya
Vanishing Point
The Passenger
What are Season 2's big fan theories?
Journey Into The Night
The first episode, Journey Into The Night went some way to introducing the themes of the new episodes. Chaos reigned, with Dolores hunted down hosts and guests. Bernard meanwhile is coming to grips with his existence as a host, and The Man In Black is still alive and kicking and looking for a new adventure. Maeve, meanwhile, began the hunt for her daughter though she's still trying to decide if is a part of her programmed narrative or not.
Reunion
Plenty to unpack from this episode. Firstly, it featured about so many different timelines it was hard to keep count of. First it was Logan (Ben Barnes) becoming enamoured with the park to get his father – and William's father-in-law – to invest in the park. We also see Dolores exist as a host in the world outside of the park for the first time – once with Arnold, and the second with William at a party where she's playing piano. Undoubtedly the biggest revelation was the reveal of "the weapon" that Dolores was pursing, and which William had shown her years prior when it was under construction. A new fan theory suggests that it's a dam, which would make sense consider that we know some kind of flood takes place in the park, as seen in episode one. However, as a Reddit user points out, this likely is a failsafe if the humans are no longer in control of the park. So could it hinder Dolores' plan? Or does she know what she's doing here?
Virtù e Fortuna
The season's third episode featured the first official peek at new worlds within the park. Raj World, which featured in the show's pre-credit scene, showcased two new characters, Nicholas (Neil Jackson) and Grace (Katja Herbers). As seen in the episode, the hosts turn on them and kill Nicholas, before a bengal tiger attacks Grace. She narrowly escapes, crossing the park's borders and into West World with the tiger in pursuit. At the end of the episode, both the tiger and Grace wash up on the shore, where she is met by the Ghost Nation hosts.
Fans have been discussing what the Ghost Nation's role are in the park. One suggests that they've been reprogrammed to help guests out of the park, hence why Grace was met with them in this episode and why they try to rescue Lee, who is with Maeve searching for her daughter. Other fans have suggested that this may be true to an extent, but due to the Ghost Nation's behaviour in the first series – they attack Stubbs at one point – that maybe they've be reprogrammed by Elsie in the recent weeks since the uprising.
The Riddle of the Sphinx
This episode featured the first glimpse of Elsie, a technician for the park, who is helping Bernard deal with his memory blurring. It also goes someway to working out what the "valley beyond" actually is. William deduces from conversations with Major Craddock that it is a part of Ford's new narrative – though it is also referenced as "Glory" by Craddock. As William escapes Craddock's hold, he comes across Grace – who is revealed to be his daughter, Emily.
Akane no Mai
It's all kicking off now. Most of this episode was based in Shogun World – another world based in the park, which Lee says is way more extreme than Westworld. But there's similarities between the hosts, with Maeve and Hector recognising their own storylines with a geisha called Akane and outlaw Hanaryo – this includes the geisha's daughter, Shakura being killed by a disintegrating shogun. Maeve recognises this similar scenario to with her own daughter's death, and discovers her new ability to control hosts via telekinetic. Meanwhile, Dolores decides to adjust Teddy's personality after he shows disloyalty to her.
Watch a new trailer for the coming episodes in the show's second season.
Are any of the fan theories correct?
In a press conference last year, Nolan confirmed that Reddit had correctly guessed one of the twists coming in Episode 3. 
"Reddit has already figured out the third episode twist," Nolan said. "So, we're changing that right now" he revealed. "It's annoying sometimes when people guess the twists and then blog about it, but the engagement is gratifying, on one level, because if someone guesses your twist, it means you've done an adequate job [of structuring the series]."
He didn't go on to say which of the fan theories was guessed correctly, however.
In March, Nolan spoke out on how to deal with fan theories and involve viewers more than ever. "We're figuring out how to sort of interact with that in the second season. A somewhat controversial plan that we're working on; we'll have an announcement about it in a couple weeks. It's incredibly gratifying to see people put that much work — not just into deciphering the season, but the fan art and music. The creativity you see coming back at you when you're making one of these things is extraordinary."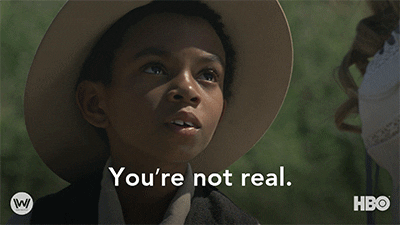 Will the entire cast be back for Season 2?
Several of the cast members from Season 1 have returned. Dolores (Evan Rachel Wood), Maeve (Thandie Newton), Teddy (James Marsden) and The Man In Black (Ed Harris & Jimmi Simpson) and more all feature in Season 2. Louis Herthum, who plays Peter Abernathy (Dolores' father), has become a main cast member for the show while, Talulah Riley, who played the the welcoming host Angela has also been promoted.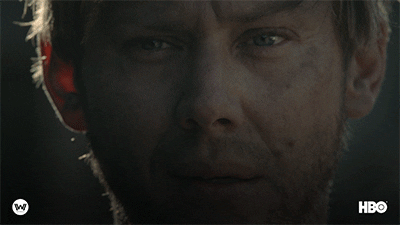 Anthony Hopkins, who played the park's creator, Robert Ford, was shot in the season's finale, and has been cryptic about whether he will return.
Speaking to the Hollywood Reporter, producer Jonathan Nolan didn't rule out Hopkin s return, saying "I think with this show, you want to assume nothing" in regards to his return, and speaking to The Mirror in December, Hopkins backed that up. "Nobody knows anything," Hopkins said. "I don't know anything. I cannot give any answers as I don't know." The creators later confirmed that we will see flashbacks of Ford as a young man.
Will there be any new characters in Season 2?
You betcha. First up to join the crazy gang is The Leftovers star Katja Herbers, who is described as by Deadline as "a seasoned guest in Westworld whose latest visit comes at the park's darkest hour". We now know that she is playing Grace, who starts in off in Raj World.
As confirmed by Variety, Gustaf Skarsgård (Vikings), Fares Fares, and Betty Gabriel will all join the Westworld crew. Skarsgård (pictured below) plays Karl Strand, "a white-collar guy comfortable in the field", with Fares playing a new tech wizard called Antoine Costa, and Gabriel taking the role of Maling, a new enforcer in the park.